Asheville Escape Room Prices
Promotions, Coupons & Discounts from Breakout Games
As Low as
$26.99
Prices Per Person
Price per person depends on the number of people in your group. All of our rooms are private when you book a game at Breakout. Don't worry about playing with strangers, it's just you and your team. Plus, the larger your team the more you save; so invite your friends!
Book Now
Larger Groups
Reach out to Breakout Games - #1 Escape Room in Asheville for discounted group rates. Make your party unforgettable!
Let's Talk
An outing to Breakout Games - Asheville provides a unique experience quite unlike anything else found in the town. Locked up amongst riddles, puzzles, and clues in an exciting, fully immersive setting, with a clock that begins ticking down once the game begins, you'll be facing a thrilling adventure sure to put your mind to the test! Are you up for the challenge?
If you have a larger group (2 or more rooms), please reach out directly to the store to inquire about group rates and discounts. We want to make your next big outing a booming success!
Asheville Escape Room Promotions and Coupons
Deal seekers should consider playing during the week at Breakout Games - Asheville. An ongoing promotion offers 10% off your entire purchase if you play Monday - Thursday during our less busy hours. Using the promo code "WEEKDAY10", you'll receive this wonderful discount (and you'll probably have many more options too as to which time slot you sign up for). This code is not valid December 1st through January 7th.
Also, take a moment to sign up for Breakout Asheville's newsletter. We often have sales and discounts during Holiday weekends and around Thanksgiving/Christmas, which provide an excellent opportunity for you to bring your family to Breakout for a fun day outing. Subscribers to the newsletter will be the first to hear about these exclusive deals. Also, go and "like" our Facebook page, as many deals are listed there as well.
Asheville Escape Room Discounts
Larger groups should certainly reach out to learn about our group rates, which can help any type of gathering enjoy a fun trip to Breakout! We've hosted numerous large groups, and have received highly positive reviews from these guests. From corporate team building events, school field trips, church youth groups, and summer camps, to frat/sorority bonding excursions, bachelor/bachelorette parties, birthday events, and family reunions, we've got your entire group covered for the next time you want to take the gang out for an hour of fun. With a total of 6 rooms in our location, we can host as many as 50 people at one time!
If you are hosting a large group, please reach out several weeks ahead of time to inquire about finding a good time to come play. Weekdays and earlier in the day are the best times to bring larger groups to Breakout Asheville as we can effectively accommodate your party. Also, your activity bus driver will thank you for it, as parking can be quite challenging on weekends!
Asheville Escape Room Puzzle Discount
If you're looking for a quick bonus discount, see if you can master this puzzle for a little deal on your next escape room trip to Breakout Games - Asheville.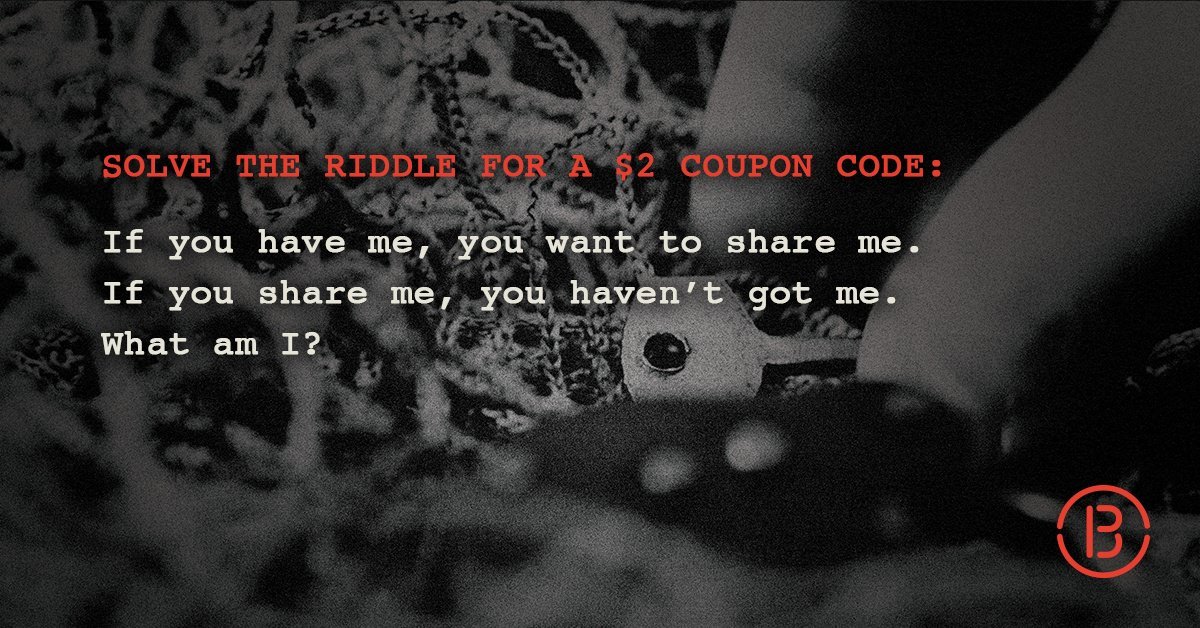 Asheville Escape Room Night Out
Escape rooms are quickly becoming a favorite activity to kickstart a great night out on the town. After an hour of escape room fun, guests often leave with huge smiles on their faces, ready to indulge in all of the wonderful offerings in the city, ranging from numerous "foodie"-worthy restaurants, to intimate music venues, and a bustling nightlife. Asheville has evolved into one of the premier tourist destinations of the Southeast, as visitors come far and wide for the beautiful mountain hiking, the Biltmore Estate, and a fun, vibrant atmosphere. Be sure to include a stop at Breakout Asheville for your next night out on the town!
Unique Escape Room Experiences
While all the breweries and restaurants, mountains and mansions typically receive the majority of press about this lovely mountain town, visitors and locals are always seeking something different and fun to spend an hour enjoying themselves in downtown Asheville. Breakout Games provides just this opportunity! Completely isolated from the rest of the world, your hour in one of our escape rooms will be an exceptional break from the traditional mold of entertainment options. So get your puzzle cap ready, test yourself on the latest riddles to get your creative juices flowing, and embrace the awesome adventure that is an escape room at Breakout Asheville. We'll be happy to provide a thrilling, fully immersive experience of fun that will certainly be one of the highlights of your visit to Asheville!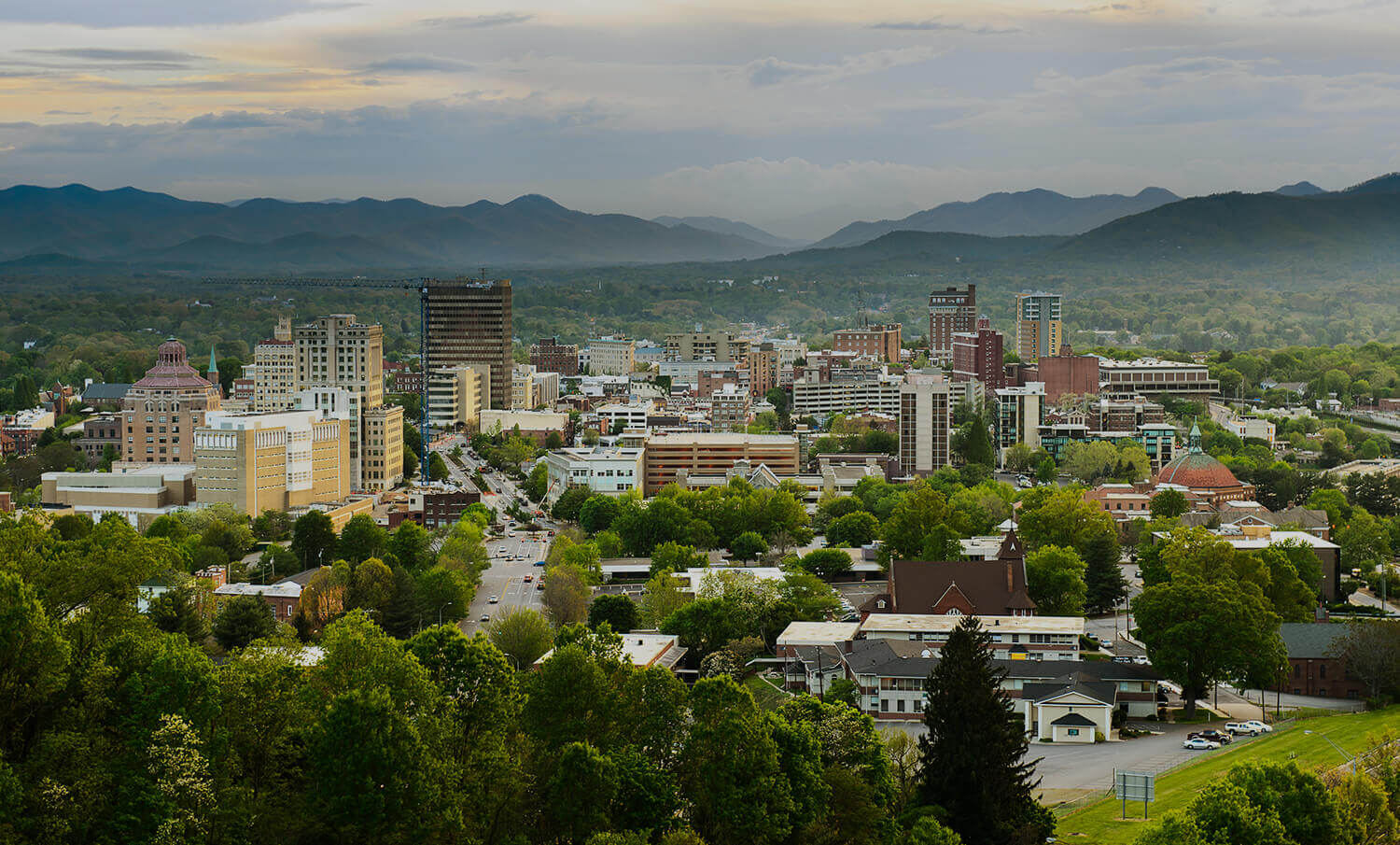 Looking for the best Asheville escape room experience?
Breakout Games - Asheville
60 Patton Ave
Breakout is just one of Asheville's exciting attractions. Visit exploreasheville.com for more on Asheville events and entertainment.
Sign up for Updates