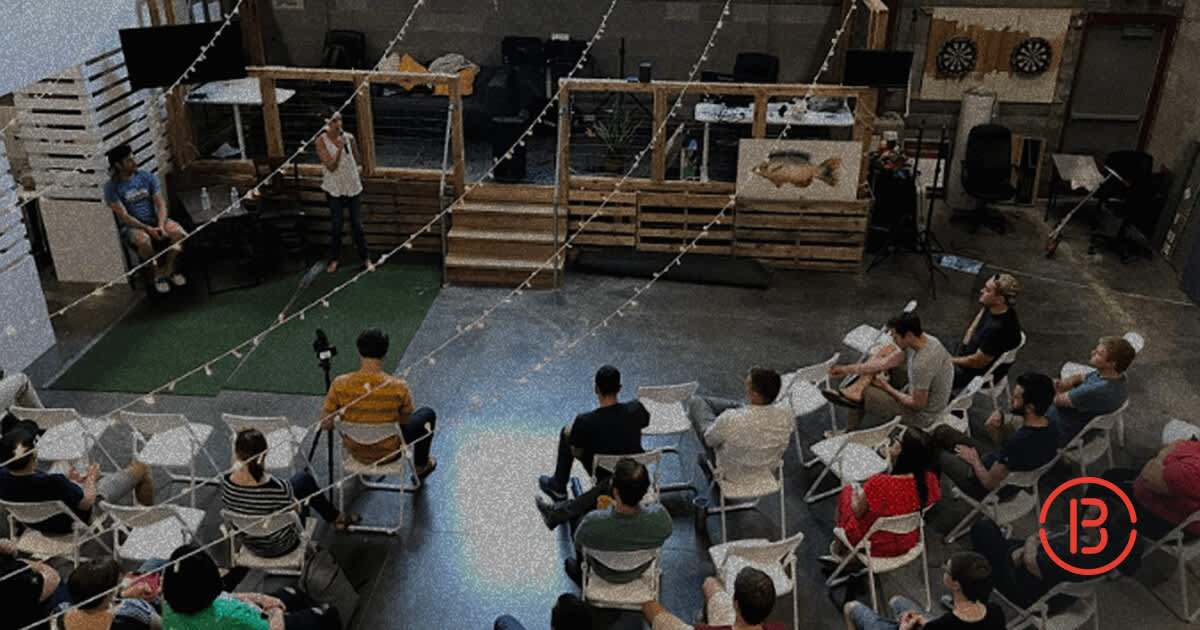 First Friday - September
Posted on September 18, 2018
by Will Gray
As you may know by now, our monthly team development event, First Friday, is a highly anticipated event Breakout HQ hosts each month. This September, we invited our friend Griffin VanMeter — businessman, professional storyteller, and Kentucky advocate — to share how he's shaking up the world one cease and desist letter at a time. (Read the story here).
What we learned from Griffin:
If he shared his entire story about how he and his now wife met, it would be a 17 part Netflix documentary chronicling love, loss, and second chances. If you're passionate about something and want others to share that passion across the country, IT CAN HAPPEN! Identify what you're good at and run with it! The intersection of talent and passion meet at a beautiful point. You will succeed and prosper if you can first identify where that intersection is and then give that space your all. It was an absolute privilege to hear from and be encouraged by our friend Griffin this September. We're beside ourselves about a special event for First Friday – October! We're excited to share how it goes in the next couple weeks.