Oklahoma City Escape Room Prices
Promotions, Coupons & Discounts from Breakout Games
As Low as
$24.99
Prices Per Person
Price per person depends on the number of people in your group. All of our rooms are private when you book a game at Breakout. Don't worry about playing with strangers, it's just you and your team. Plus, the larger your team the more you save; so invite your friends!
Book Now
Larger Groups
Reach out to Breakout Games - #1 Escape Room in Oklahoma City for discounted group rates. Make your party unforgettable!
Let's Talk
After securing your booking, you'll be welcomed into an exciting, immersive adventure, the likes of which you've never seen! Placed into a room decorated perfectly to fit your particular theme, you and your group will have to use your brainpower to discover and complete puzzles, crack the riddles, unravel the mystery, and ultimately break out in time. With just one hour to go, your team will be pressed for time and will need to be act fast and decisively throughout the room. Sure to create a delightful and memorable experience, our rooms are an absolute blast, and at Breakout Games - Oklahoma City, you'll be sure to find a top quality escape room from the nation's leading escape games brand! Sign up to play today!
If you're planning on a large event requiring 2 or more rooms, and are curious about using our facilities, please give us a call to learn about our wonderful group rates. We host many team building events and parties at our location and would be happy to make your next outing a blast!
Oklahoma City Escape Room Promotions and Coupons
An ongoing discount at Breakout OKC is our weekday promotion. If your group chooses to play between Monday and Thursday, you'll be eligible to save 10% off your entire booking. Simply enter the code "WEEKDAY10" during checkout to take advantage of this special saving. In addition to your savings, you'll also be able to have more options about which room and time you wish to play, since weekends are generally busier. This code is not valid December 1st through January 7th.
If you want to hear about other deals at Breakout Games, sign up for our email newsletter, where you'll be the first to know about discounts. We often have deals for the holidays and over 3-day weekends. With time off and family reunions happening at these times, we offer a fun, unique way for your family and friends to enjoy a discounted escape room at Breakout! Also, "like" us on Facebook to learn about more deals and store announcements.
Oklahoma City Escape Room Discounts
Oklahoma City businesses seeking fun team building opportunity should reach out to learn about our group rates. We host many local companies and provide an excellent way for your team to bond. Beating an escape room requires great communication, teamwork, and collaboration. Additionally, by providing a fun, exciting game at the same time, your team will relish in the occasion and come together. Besides hosting companies, we also welcome other large groups, including field trips, summer camps, sports teams, non profit organizations, church groups, youth groups, birthday parties, wedding parties, and more! Please give us a call several weeks ahead of time so that our store can prepare for your visit, and also please note that we prefer such groups play during the week so that we can best accommodate you. If you have any questions, please give us a call or visit our team building page.
Oklahoma City Escape Room Puzzle Discount
We want to reward you for making it this far down the page with an added bonus. See if you can solve this puzzle for a couple dollars off your next visit to Breakout Games - Oklahoma City.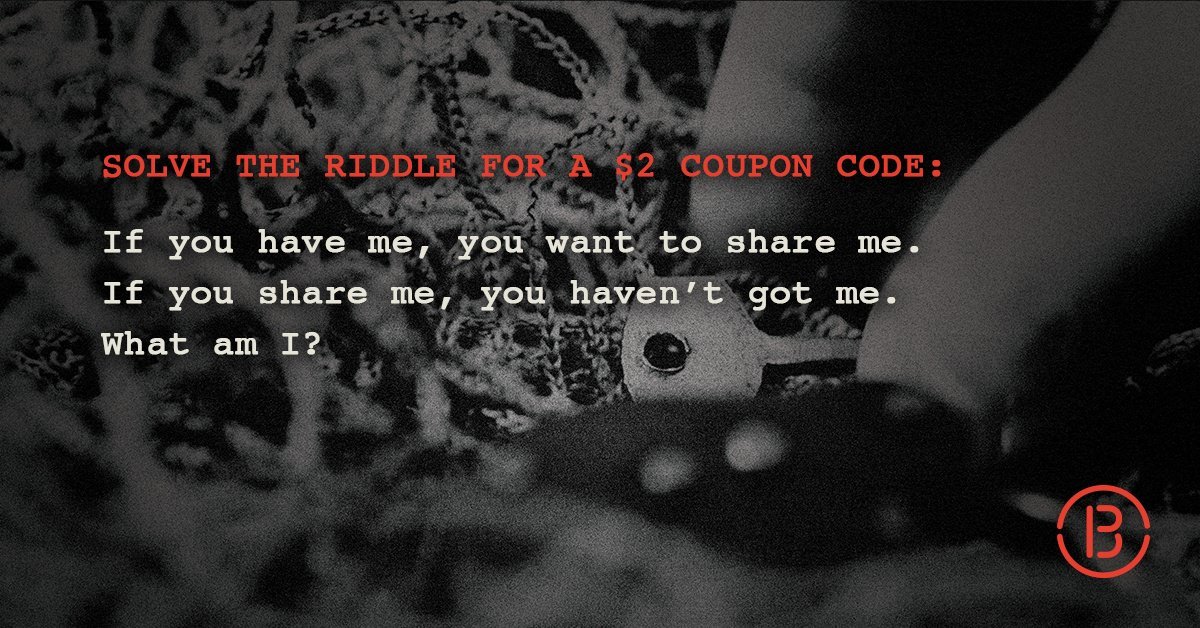 Oklahoma City Escape Room Night Out
While the fun at Breakout Games lasts just one hour, we know that people want to create memorable days or nights out on the town, and Oklahoma City is the perfect place in which to do so. Escape rooms go great with other festive activities! Here are some of the best options you should seek out in town: Bricktown is certainly the place to go for fun in OKC, and it's just 20 minutes away from our store. Attractions range from great restaurants and bars to the city's ballpark where the Oklahoma City Dodgers play to Chesapeake Energy Arena, where the Oklahoma City Thunder wow fans with NBA basketball. Other sites in OKC include the American Banjo Museum, OKC Zoo, Omniplex Science Museum, Oklahoma City Museum of Art, and National Cowboy & Western Heritage Museum. Another fun spot to check out in the daytime is Lake Hefner, which is just 10 minutes from Breakout Games. With ample space for boating, fishing, dining, or simply walking and enjoying the view, the lake is a wonderful place to hang out and enjoy being outside. Of course, if you want to keep close by the Quail Springs Mall, you can enjoy plenty of dining, as well as a nearby movie theater for more post-escape room activities.
Unique Escape Room Experiences
At Breakout Games - Oklahoma City, we offer more than your run-of-the-mill outing. Our immersive escape rooms are designed to excite the mind and place you right into the middle of a thrilling adventure. Unique and engaging, our rooms have been enjoyed all across the nation and are part of the leading escape games brand! Sure to create a long-lasting, memorable experience, come on down to Breakout and see what all the talk is about, and find out if you'll be able to escape from one of our rooms...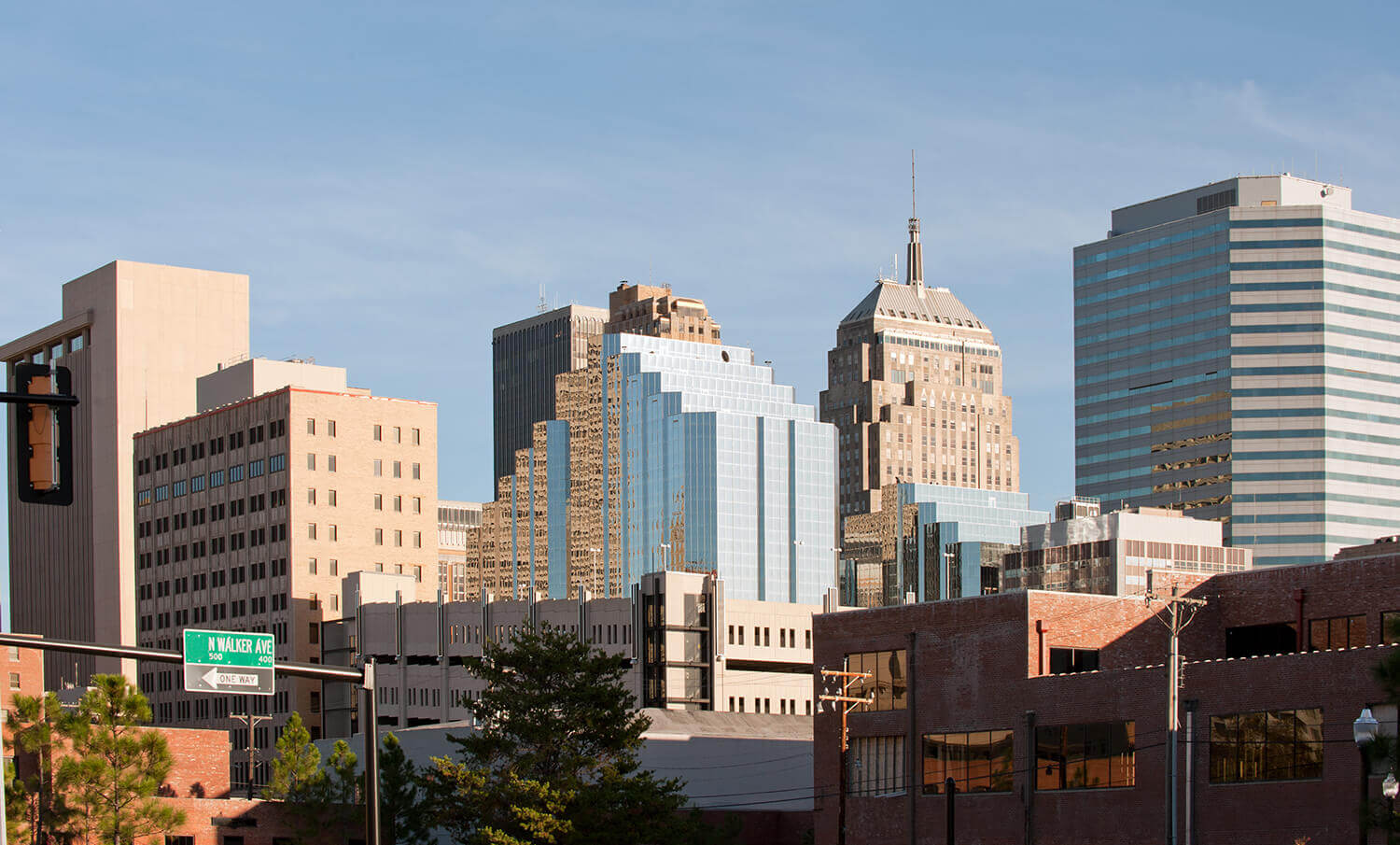 Looking for the best Oklahoma City escape room experience?
Breakout Games - Oklahoma City
2501 W Memorial Road Suite 227
– Quail Springs Shopping Mall – Northeast Parking lot between Dillard's and Von Maur – Entrance D – Upper Level of Mall – Adjacent to Von Maur
Sign up for Updates