Orange Beach Escape Room Prices
Promotions, Coupons & Discounts from Breakout Games
As Low as
$199.92
Prices Per Person
Price per person depends on the number of people in your group. All of our rooms are private when you book a game at Breakout. Don't worry about playing with strangers, it's just you and your team. Plus, the larger your team the more you save; so invite your friends!
Book Now
Larger Groups
Reach out to Breakout Games - #1 Escape Room in Orange Beach for discounted group rates. Make your party unforgettable!
Let's Talk
Included in your purchase is an experience like no other. Placed into an immersive room with your closest friends or family, your group will have just 1 hour to solve all the puzzles, unlock the codes, solve the mystery, and escape in time. Our rooms vary widely, from escaping a kidnapper's lair to rescuing a secret agent in a fancy casino in France! There's something for everyone at Breakout Games - Orange Beach. Are you up for the challenge?
If you have a large group that will require multiple rooms, please get in touch to learn about our discounted group rates. We are happy to host your next event at our facilities and will work with you to make your party a blast! Call today to learn more.
Orange Beach Escape Room Promotions and Coupons
The easiest way to save on an escape room in Orange Beach, Alabama is to take advantage of our ongoing weekday rate discount. If you play Breakout between Monday and Thursday, your group will be eligible to save 10% off your entire booking. Since weekends are generally more busy, by playing during the week you'll be able to save some money and avoid the crowds, enabling more choice in the exact room and time that you wish to play. This promotion is not valid December 1st through January 7th.
Another way to save is by signing up for the Breakout Games email newsletter. We like to send out information regarding deals and savings to our subscribers, so sign up to hear about the latest discounts. We usually run promotions over holiday weekends and during the Christmas/New Years holidays so be on the lookout. These promotions are a great way for you and your families to enjoy a discounted escape room while you're all together celebrating! Sign up today, and "like" our Facebook page to hear about more deals and other store announcements.
Orange Beach Escape Room Discounts
If you plan on bringing a large group (2 or more rooms) for corporate team building or another large event, please get in touch to hear about our group rates and discounts. Breakout Games - Orange Beach has hosted many local companies and has provided excellent service to groups seeking fun, unique, and memorable bonding sessions. Other types of groups we host include school field trips, church/youth groups, sports teams, bachelor/bachelorette parties, spring breakers, non profit organizations, and summer camps looking for activities. If you do plan to bring a large group to Breakout, please give us a call several weeks in advance so we can prepare to accommodate your group, and note that we prefer larger groups play during the week so we can best focus on your group. Please give us a call today or visit our helpful team building page for more information.
Orange Beach Escape Room Puzzle Discount
Want another way to save at Breakout Orange Beach? See if you can beat this puzzle for a couple dollars off your next visit to our escape room!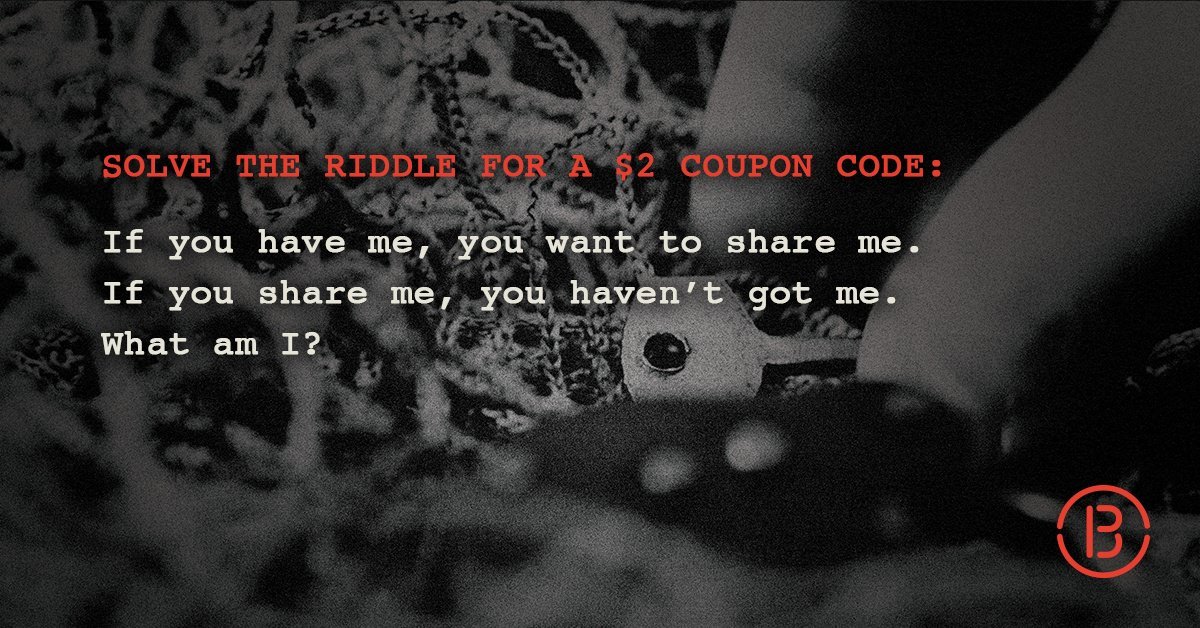 Orange Beach Escape Room Night Out
Playing an escape room is a wonderful activity to do following your day of fun in the Alabama sunshine on our beautiful white-sand beaches! But why stop there? Orange Beach and Gulf Shores have numerous great possibilities for nights out and fun. Check out these great spots as well for a fun night out. If you head back to Gulf Shores, check out The Hangout, a great beach bar for fun that also holds a major music festival every year. Or if you head west to the Florida-Alabama border, you'll find the legendary Flora-Bama bar which has numerous stages for live music every night. Both are just 15 minutes from Breakout. Other great things in the area include the Alabama Gulf Coast Zoo, the Gulf State Park Fishing Pier, Bon Secour National Wildlife Refuge, Waterville USA (a great waterpark), and the Gulf Shores Museum. Or, enjoy the nearby Wharf, which offers lazer tag, shopping, a movie theater, zip lining, and other fun activities. The possibilities are endless for your day or night of fun in Orange Beach, and Breakout Games would be honored to have you make us one part of it, so come play today!
Unique Escape Room Experiences
At Breakout Games - Orange Beach, we strive to create long lasting memories of fun and excitement through our escape rooms. Our rooms focus on clever, thought-provoking puzzles and clues, and immersive production and storylines. We hope to provide you and your group an experience like no other and offer great customer service and fun in the process. Come play and find out what has made Breakout Games the number 1 national brand in the escape game industry!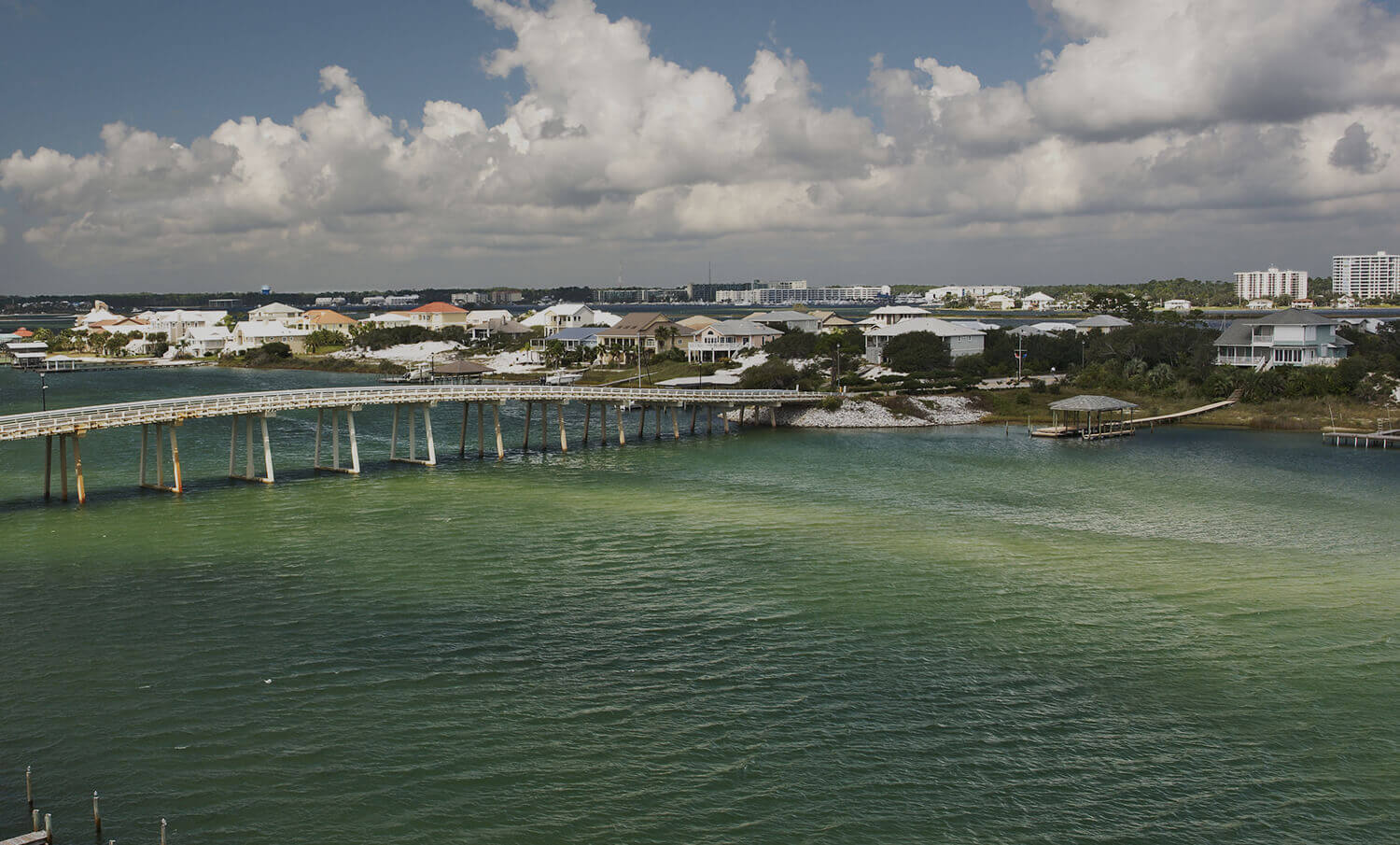 Looking for the best Orange Beach escape room experience?