Richmond Escape Room Prices
Promotions, Coupons & Discounts from Breakout Games
As Low as
$22.99
Prices Per Person
Price per person depends on the number of people in your group. All of our rooms are private when you book a game at Breakout. Don't worry about playing with strangers, it's just you and your team. Plus, the larger your team the more you save; so invite your friends!
Book Now
Larger Groups
Reach out to Breakout Games - #1 Escape Room in Richmond for discounted group rates. Make your party unforgettable!
Let's Talk
Included in your booking with Breakout Games - Richmond is an experience unlike any other. Your group will be at the heart of a dramatic mystery thriller, where you'll be working together to solve clues, complete puzzles, learn the room's secret mystery, and escape before your 1 hour has passed! This memorable and immersive experience is far more engaging and rewarding that your typical entertainment option, so come on down to Breakout for an exciting escape room that will put your mind to the test!
If you are considering bringing a larger group to Breakout Richmond which will require 2 or more rooms, please give us a call to hear about our exciting group rates. We've hosted numerous businesses and local organizations for team building sessions at our facilities, and would certainly be glad to host your group as well!
Richmond Escape Room Promotions and Coupons
The easiest way to save money on an escape room in Richmond is to play Breakout Games during the week. Between Monday and Thursday, guests are eligible to receive a 10% discount for their escape room by using the promo code "WEEKDAY10" while checking out. Not only do you save by playing Breakout during the week, but you'll also have fewer crowds to contend with such as on weekends, so you'll have more options as to the specific scenario and time of day you can play. This code is not valid December 1st through January 7th.
Another way to save is to sign up for the Breakout Games newsletter. We'll email you about our latest store announcements and deals, letting you know when a sale or discount is occuring at Breakout Games - Richmond. Most of our sales occur over the holidays or around 3-day weekends throughout the year. Be sure to sign up and look out for these great escape room deals in Richmond. Another way to hear about such savings and store announcements is by "liking" our Facebook page.
Richmond Escape Room Discounts
Larger groups (needing multiple rooms) interested in corporate team building or just a fun outing should inquire about our group rates. We've hosted many local businesses and organizations looking for new and exciting forms of team bonding, and would be glad to talk to you about our offerings at Breakout Richmond. Examples of other types of groups we have hosted include school field trips, youth and adult sports teams, church groups, non profit organizations, birthday parties, bachelor/bachelorette parties, and others! If you are planning such an event, please call us several weeks in advance to help us schedule you in, and note that we would prefer if you play during the week so we can work more closely with your group when you are here. If you have any questions about our team building offerings at Breakout Games, please give us a call or see our team building page for more information.
Richmond Escape Room Puzzle Discount
Need to save a few more dollars at Breakout Games - Richmond? Try out this puzzle and see if you can beat it for more savings!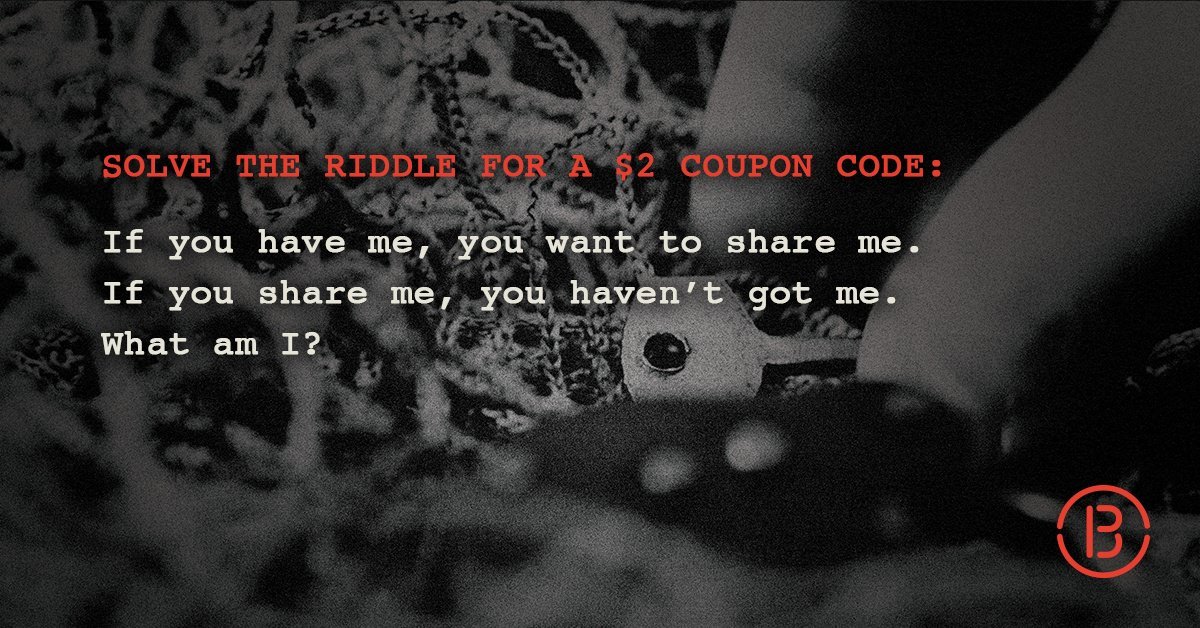 Richmond Escape Room Night Out
Escape rooms are tons of fun, but they often leave groups hankering for more! Richmond is a great city with scores of other fun options nearby to continue your day or evening out with another great activity after your visit to Breakout. Here are some other fine attractions in the River City: Check out Xzone Sports for paintball and other fun games. Nearby Pocahontas State Park offers scores of outdoor activities to enjoy as weather permits. If you like plays, check out the Swift Creek Mill Theatre for live theater. Other great Richmond sites include The Virginia Museum of Fine Arts, Lewis Ginter Botanical Garden, Hollywood Cemetery, James River, Virginia Capitol Building, Edgar Allen Poe Museum, Science Museum of Virginia, The American Civil War Museum, Agecroft Hall, Virginia War Memorial, and the Maggie L. Walker National Historic Site. Race car fans are sure to enjoy all the events at Richmond Raceway, while local sports teams include the Richmond Flying Squirrels baseball team and the Richmond Kickers soccer team. As you can see, there are scores of other great things to do in addition to your escape room for a wonderful day or night out on the town in Richmond, VA, which are all within a 15-20 minute drive of our store.
Unique Escape Room Experiences
At Breakout Games - Richmond, we try to create unique and memorable experiences through our escape rooms. Our immersive rooms were designed with the player in mind, making for an unforgettable game as you and your team work hand in hand to figure out the clues and break out. This is truly a different kind of entertainment option that will surely get you thinking outside the box and help inspire creative thought and camaraderie. Are you ready for the challenge of breaking out of one of our exciting rooms? Sign up today to play Breakout Richmond and see for yourself what all the fun is about!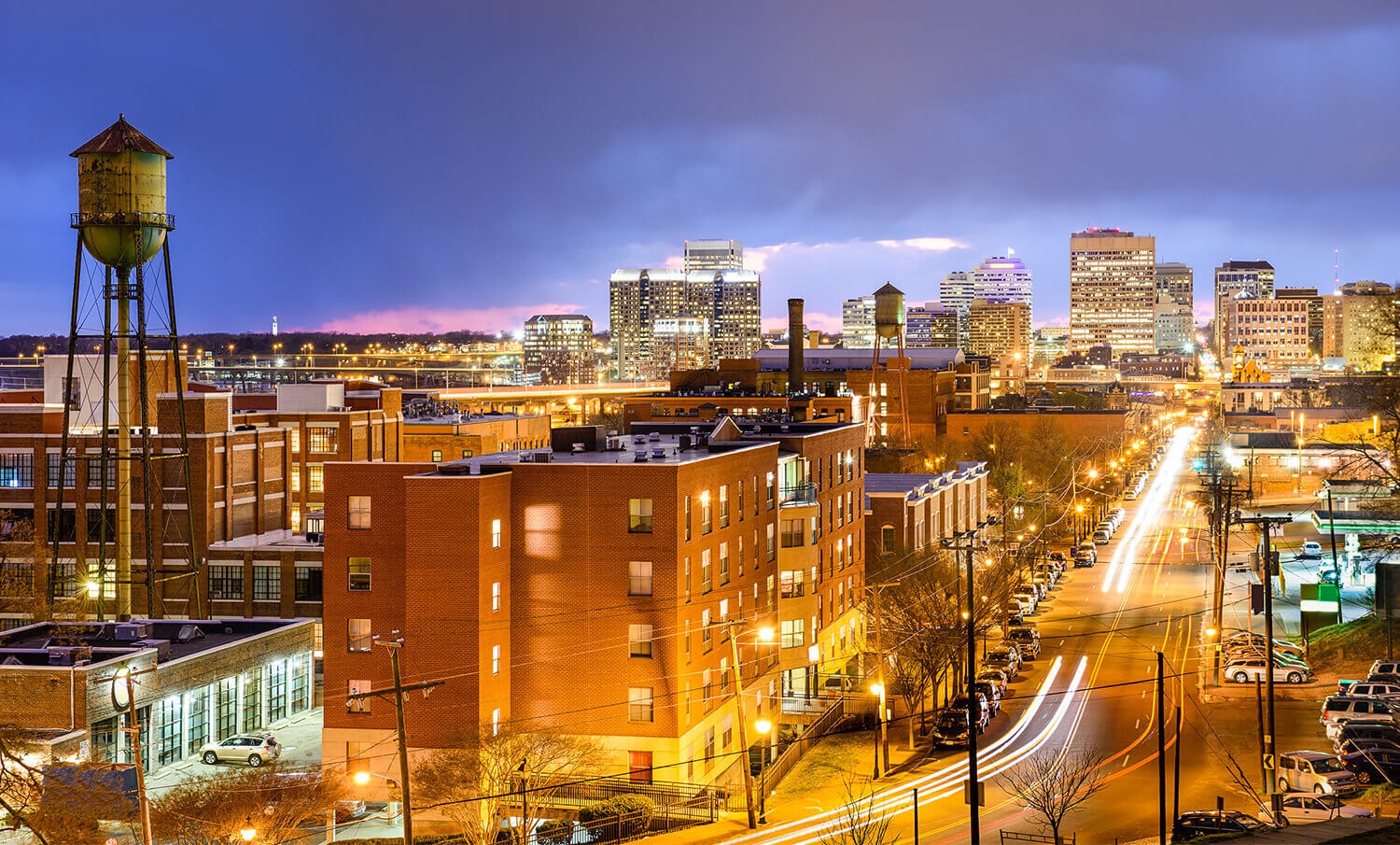 Looking for the best Richmond escape room experience?