Charlotte Escape Room Prices
Promotions, Coupons & Discounts from Breakout Games
As Low as
$24.99
Prices Per Person
Price per person depends on the number of people in your group. All of our rooms are private when you book a game at Breakout. Don't worry about playing with strangers, it's just you and your team. Plus, the larger your team the more you save; so invite your friends!
Book Now
Larger Groups
Reach out to Breakout Games - #1 Escape Room in Charlotte for discounted group rates. Make your party unforgettable!
Let's Talk
With the standard rate, you and your group will enjoy an immersive journey quite unlike anything else you've done before. Our rooms transport you to a dramatic mystery story, and your team will have to solve all the puzzles at hand, unlock the room's secrets, and ultimately escape before an hour passes. Sure to create a fun, long-lasting memory, the escape rooms at Breakout Games - Charlotte have been rated as some of the best in the nation. Are you ready to take the challenge and see if you can make it out in time? Sign up to play today!
Groups requiring 2 or more rooms should call and learn about our wonderful group rates. We have hosted a wide variety of organizations for fun outings and would be glad to invite you in as well!
Charlotte Escape Room Promotions and Coupons
The quickest way to save at Breakout Charlotte is to play during the week. If you play between Monday and Thursday, you'll be able to save 10% off your booking by entering the code "WEEKDAY10" at the checkout window. This is a great option for deal seekers with flexible schedules. Also, since weekdays are far less crowded, this method will enable you to choose from a wider availability of game times and scenarios. This code is not valid December 1st through January 7th.
Another way to save is by signing up to the Breakout email newsletter. We send out various promotions from time to time, and the only way to hear about them is by signing up. Most of these savings come over the holidays or during 3-day weekends throughout the year. Keep an eye out for the latest deal so that you and your friends or family can save big on an escape room together! Also, "like" our Facebook page to hear about similar deals and store updates.
Charlotte Escape Room Discounts
Larger groups or businesses seeking a unique team building opportunity should certainly reach out to Breakout Charlotte. We offer competitive group rates for valuable team building sessions, which provide a delightful way for your team to come together for an hour of fun. Escape rooms demand quality communicating, collaboration, and teamwork for success. Additionally, we have welcomed scores of other organizations looking for fun, different ways to bond. This includes school field trips, summer camps, church groups, youth groups, non-profit organizations, bachelor/bachelorette parties, and others. If you want to enjoy this exciting team building possibility, please give us a call to see how we can serve your group. Please let us know several weeks ahead of your planned visit so we can best schedule your group and note that we prefer larger groups to play during the week so we can best work closely during your visit. Please call for more info or visit our helpful team building page.
For more about these group discounts and the pricing we can offer your business, non-profit organization, or large party, please visit our team building page.
Charlotte Escape Room Puzzle Discount
There is another way to save at Breakout Games - Charlotte. Simply complete this puzzle for a couple dollars off your next escape room!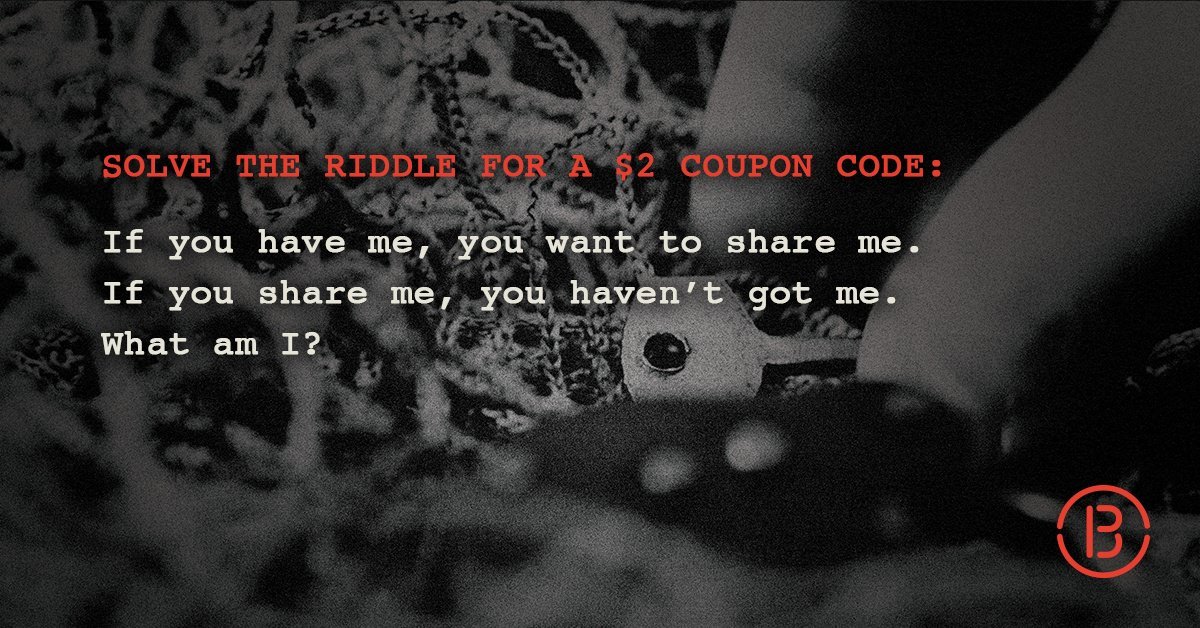 Charlotte Escape Room Night Out
Escape rooms are a ton of fun, but they can also be included as part of a greater day or night out in Charlotte. The Queen City has tons of wonderful activities in and around the city for you to enjoy. Here are some things I'd recommend including with your visit to Breakout Charlotte: head to Uptown, where you'll find scores of bars, restaurants, music venues, movie theaters, and other fun activities. Also, try seeing the Little Sugar Creek Greenway, Freedom Park, Levine Museum of the South, NASCAR Hall of Fame, Carolinas Aviation Museum, Mint Museum Uptown, Lake Norman, Carowinds, and Ray's Splash Planet. Or enjoy sports with the Carolina Panthers, Charlotte Hornets, Charlotte Knights, or Charlotte Checkers. As you can see, Charlotte is full of great things to see and do, and any one of these can be included with your visit to Breakout Games to make for a memorable day out!
Unique Escape Room Experiences
At Breakout Games - Charlotte, we strive for every guest enjoy a memorable, different experience from something they would get from a more typical entertainment option. Our rooms were built with the utmost attention to detail, making them the most immersive escape rooms around. Given our standing as the nation's leading escape games brand, we feel confident that our rooms are right up there with the best you'll find anywhere in America. Come play Breakout Charlotte today and see for yourself what all the fun over escaping is about!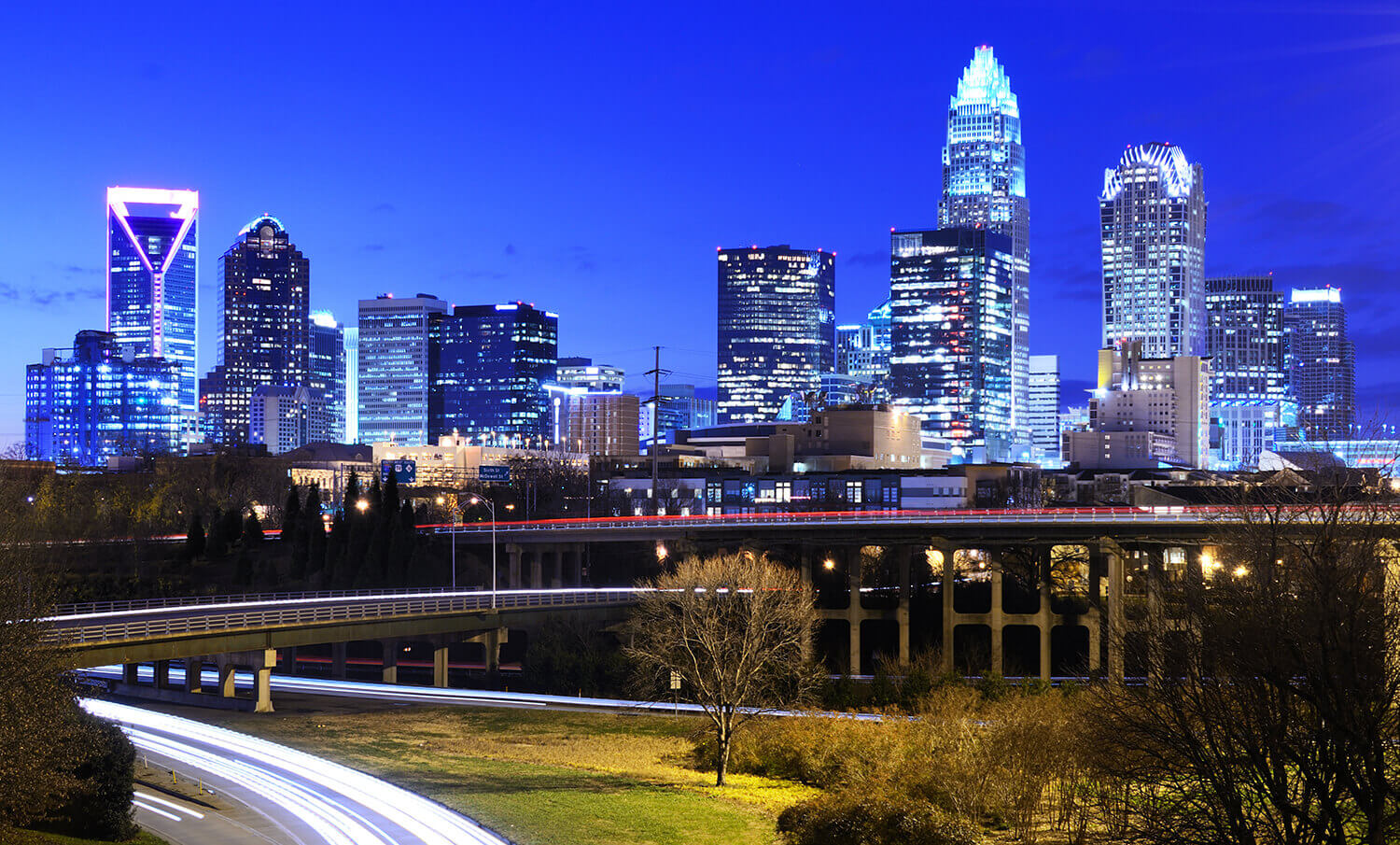 Looking for the best Charlotte escape room experience?