Chattanooga Escape Room Prices
Promotions, Coupons & Discounts from Breakout Games
As Low as
$22.99
Prices Per Person
Price per person depends on the number of people in your group. All of our rooms are private when you book a game at Breakout. Don't worry about playing with strangers, it's just you and your team. Plus, the larger your team the more you save; so invite your friends!
Book Now
Larger Groups
Reach out to Breakout Games - #1 Escape Room in Chattanooga for discounted group rates. Make your party unforgettable!
Let's Talk
With your reservation, you and your friends will share in the delightful activity of conquering an escape room together. Our fully immersive rooms will put you right in the thick of an exciting thriller, with only your minds to help you make it out in time. Tricky puzzles, fun riddles, and creative solutions all await you as you enter into the mysterious web of Breakout Games - Chattanooga. Will your group be able to handle your nerves, beat the clock, and break out?
If you're planning a large group outing that may require multiple rooms, please give us a call and ask about our group rates and discounts. We would be happy to entertain your group, so please get in touch!
Chattanooga Escape Room Promotions and Coupons
The most popular discount at Breakout Games - Chattanooga is our weekday deal. If you choose to play Monday -Thursday, you can use the promo code "WEEKDAY10" to receive 10% off your purchase. This is a great deal not only because you get to save money on an escape room, but you'll likely avoid the weekend crowds and will also have greater options as to which room you play and what time you want to select. Since our rooms fill up fast on the weekends, take advantage of this deal to make an exciting, discounted escape room reservation! This code is not valid December 1st through January 7th.
Please sign up for the Breakout email newsletter as well. Here, you'll hear first about the latest deals and announcements at our Chattanooga location. We often send out discounts and coupons for holiday weekends, and especially around the winter break holidays. This presents an awesome way for you to take your family out to a fun escape room at a discounted rate for the next time you all get together for a holiday. Also, be sure to "like" us on our Breakout Chattanooga Facebook page to hear more about our store and deals.
Chattanooga Escape Room Discounts
If you wish to bring a larger group and will need 2 or more escape rooms, please get in touch to learn about our team building opportunities. Breakout Chattanooga has hosted numerous corporate groups looking for fun team bonding activities, as well as scores of school field trips, fraternity/sorority functions, church and youth group outings, birthday parties, bachelor and bachelorette parties, and other large social gatherings looking for fun and critical thinking. Our rooms' focus on teamwork and collaboration will help your organization bond and flourish in a clean and comfortable environment. We can also offer substantial discounts depending on the size of your group. Please get in touch as early as possible to schedule such an event. We want to be able to best cater to your needs, so we recommend bringing such groups on weekdays. Please visit our team building page for more information or give us a call!
Chattanooga Escape Room Puzzle Discount
Want to save even more at Breakout Games - Chattanooga? Take a stab at this puzzle to earn a couple dollars off your next visit.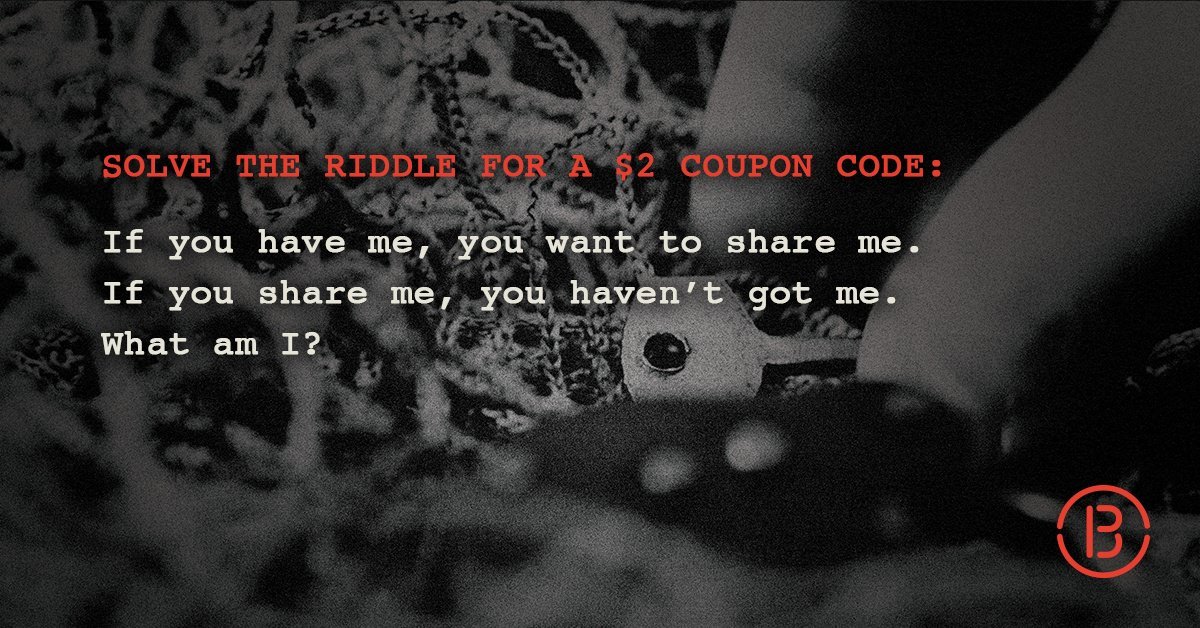 Chattanooga Escape Room Night Out
Make Breakout a part of your fun outing on the town in Chattanooga! Escape rooms go great with dinner, as well as with a bunch of other activities that you may love. Chattanooga is a great place to explore, and we can recommend such wonderful options like Ruby Falls, Lookout Mountain, or Raccoon Mountain Caverns, which are all just 20 minutes away! Or perhaps you'd like to explore one of the various downtown activities like the Chattanooga Whiskey Experimental Distillery, Tennessee Aquarium, Coolidge Park Antique Carousel, Chattanooga Zoo, Chattanooga Riverwalk, Creative Discovery Museum, or Chattanooga Lookout baseball team. Each of these fun entertainment options goes great with Breakout!
Unique Escape Room Experiences
As the nation's leader in escape rooms and games, Breakout offers guests a unique and satisfying experience in our immersive and challenging escape rooms. With wide ranging scenarios, from unlocking the curse of a haunted mansion, to evading an impending volcano on an exotic beach island, you'll find something for everyone at Breakout Games - Chattanooga. Our puzzles and rooms are thoughtfully crafted to ensure top quality design, critical thinking, and ultimately great fun for those who wish to play. Come see what all the escape room rave is about here at Breakout Chattanooga! Will you be able to make it out in time?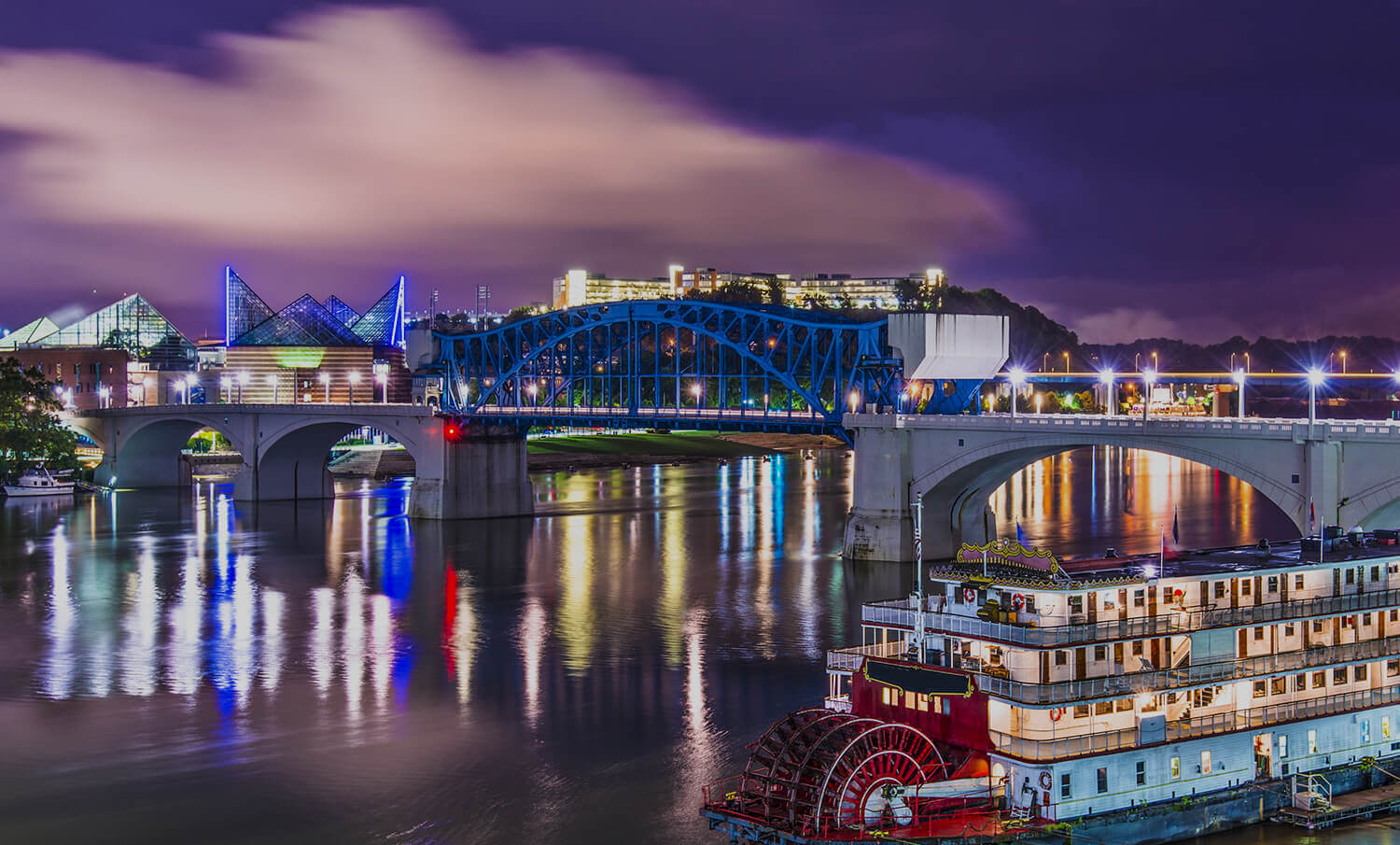 Looking for the best Chattanooga escape room experience?