Dayton Escape Room Prices
Promotions, Coupons & Discounts from Breakout Games
As Low as
$22.99
Prices Per Person
Price per person depends on the number of people in your group. All of our rooms are private when you book a game at Breakout. Don't worry about playing with strangers, it's just you and your team. Plus, the larger your team the more you save; so invite your friends!
Book Now
Larger Groups
Reach out to Breakout Games - #1 Escape Room in Dayton for discounted group rates. Make your party unforgettable!
Let's Talk
This price includes an experience unlike any other. Locked in a room with your best buds or closest family members, you'll have just one hour to piece together the clues, solve the mystery, and break out in time. With close attention to detail, our immersive rooms will put your right in the thick of a wonderful adventure, with scenarios ranging far and wide, from glitzy casinos to murky kidnapper's basements, to high tech hostage lairs, and even an exotic island! This is truly a fun and delightful activity quite different than anything else you'll find in Dayton, Ohio.
If you have a larger group requiring 2 or more rooms, please give us a call to hear about our group rates and specials. We love hosting large parties and can handle any size of group!
Dayton Escape Room Promotions and Coupons
One of the easiest ways to get a discount at Breakout Games - Dayton is to take advantage of our ongoing weekday special. If you play between Monday and Thursday, you can save 10% off your entire purchase by entering the promo code "WEEKDAY10" during the checkout process. Due to high demand on Fridays and Saturdays, this promotion is only available during our less busy days during the week. However, if you're flexible with times for when you wish to play our escape rooms, this deal will help you save some money. Also, it will enable you to have far greater options over the specific game time and scenario you wish to play, since weekend schedules fill up fast. This code is not valid December 1st through January 7th.
Also, take a quick moment to sign up for Breakout Dayton's email newsletter. We often send out information about the latest deals here. You can expect to find great escape room discounts during holiday weekends and especially around the winter holiday period. This way, you can bring your entire family for a fun escape room outing at a great discounted rate. Also, "like" us on Facebook to keep up to date with the latest announcements and deals.
Dayton Escape Room Discounts
Bigger groups that require multiple rooms can take advantage of our discounted group rates. Due to the emphasis on collaboration and teamwork within our escape rooms, Breakout is an excellent option for businesses looking to find fun, engaging team building opportunities in Dayton. We also have welcomed large groups from local sports teams, fraternities, sororities, summer camps, school field trips, church and youth groups, birthday parties, bachelorette/bachelor parties, and others seeking to have a fun-filled outing to help their group bond and enjoy a fun day out.
If you have a larger group interested in playing at Breakout Games - Dayton, please make reservations several weeks in advance so that we can best prepare to accommodate you. Also, we prefer that these groups play during weekdays so we can best cater to their specific needs without having to attend to too many other guests. Please give us a call to learn more about this exciting team building opportunity or visit our team building page.
Dayton Escape Room Puzzle Discount
Want to save a couple dollars off your next Breakout escape room? Take a try at our latest puzzle to earn a nice bonus promo code for your escape room visit!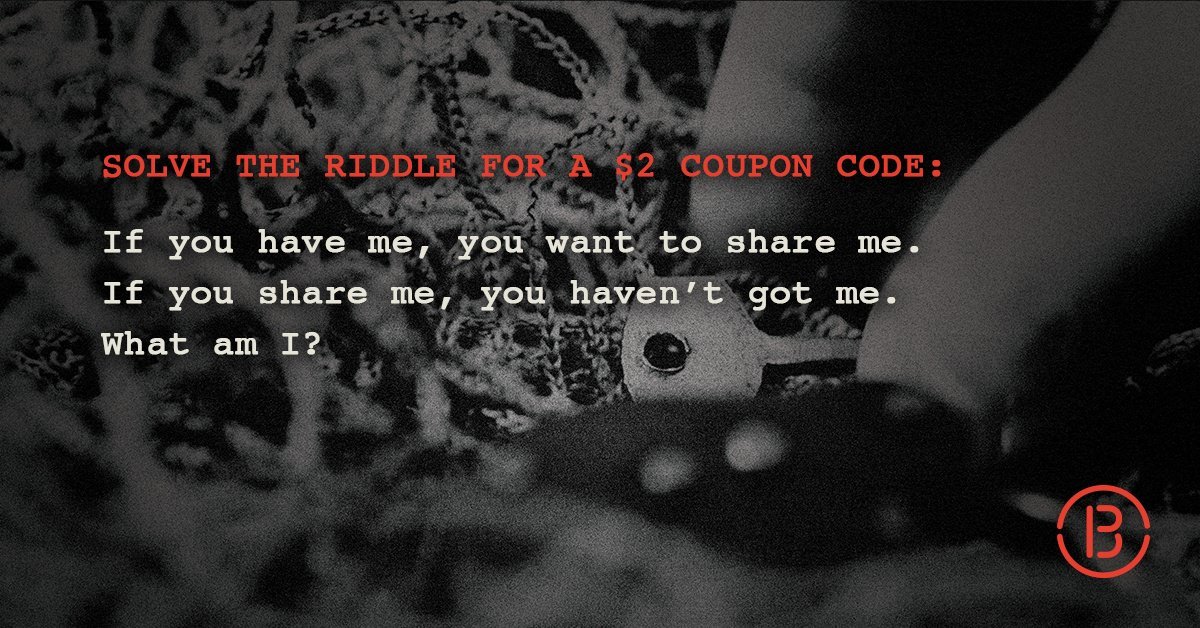 Dayton Escape Room Night Out
Escape rooms are quickly becoming a great way to start off a fun night on the town. Sure to get your excitement levels going, a fun escape can be a great way to kick off a dinner date by showing off your smarts, or can lead to a fun night on the town with your buds. Fortunately, there are several great places near Breakout Games - Dayton to enjoy some celebratory drinks after playing, including Bargos Grill and Tap, Ollie's Craft Beer and Whiskey, Chappys Social House, and Frickers. Also, Dayton is a wonderful city with numerous great activities nearby. Check out the Kettering Recreation Center, Boonshoft Museum of Discovery, National Museum of the United States Air Force, Scene 75 Entertainment Center, Dayton Aviation Heritage National Historical Park, Orbit Fun Center, or enjoy a baseball game with the Dayton Dragons. Breakout would be proud to host you on a fun day as you explore some of the great options in Dayton, OH!
Unique Escape Room Experiences
Escape rooms are quickly taking the nation by storm, and Breakout is proud to be the number 1 escape room brand in the USA! At Breakout Games - Dayton, you'll find only the top quality rooms that provide a fully immersive experience, designed to be both challenging and uniquely fun. With puzzles, riddles, and clues that will put your mind to the test, you'll be facing a truly captivating adventure that will provide a long lasting memory of a fun day out. And while our puzzles can be tough, you'll be alongside your best friends or closest family members as you work together to break out in time. Will you be able to make it out? Come play Breakout and find out!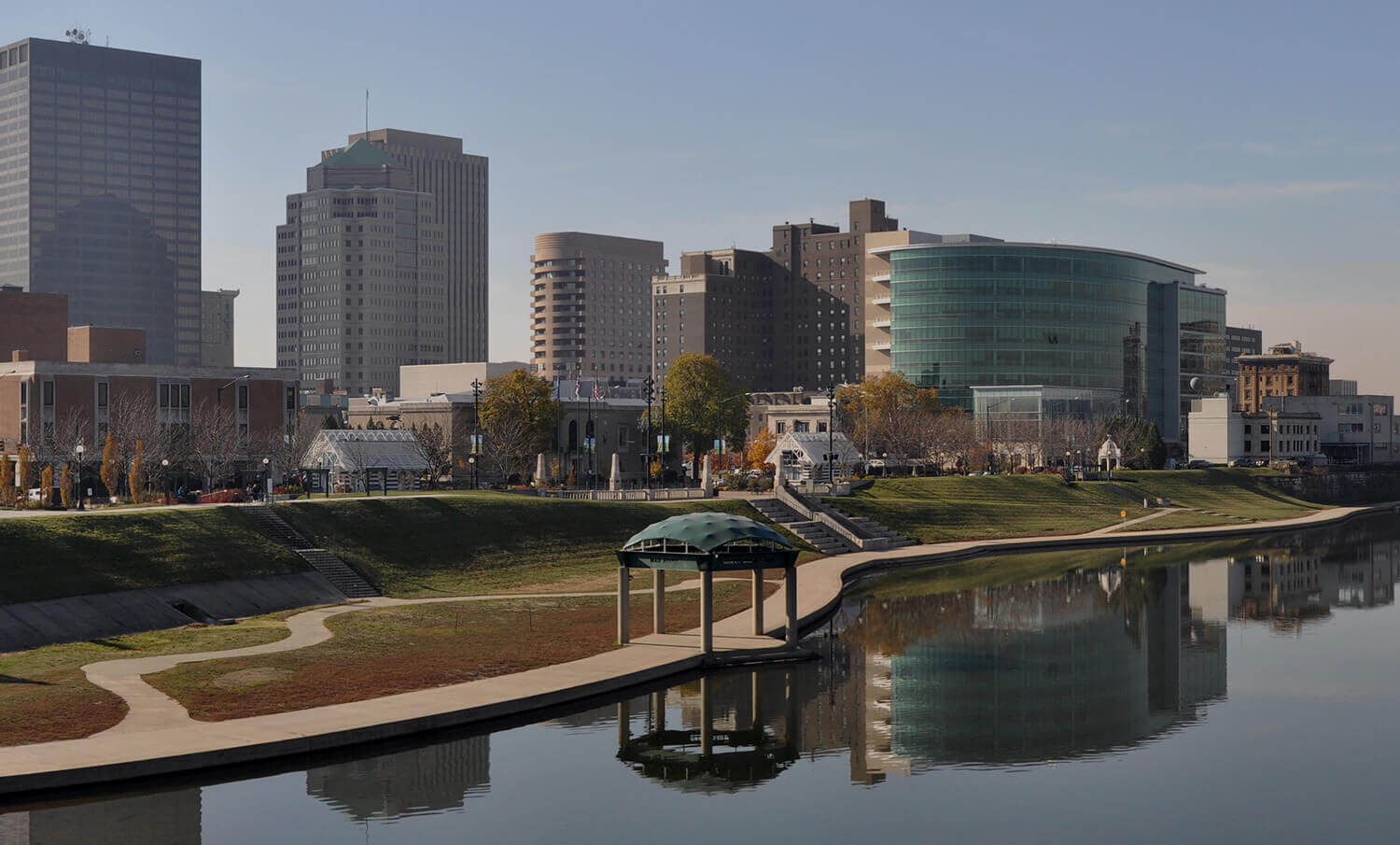 Looking for the best Dayton escape room experience?