Evansville Escape Room Prices
Promotions, Coupons & Discounts from Breakout Games
As Low as
$22.99
Prices Per Person
Price per person depends on the number of people in your group. All of our rooms are private when you book a game at Breakout. Don't worry about playing with strangers, it's just you and your team. Plus, the larger your team the more you save; so invite your friends!
Book Now
Larger Groups
Reach out to Breakout Games - #1 Escape Room in Evansville for discounted group rates. Make your party unforgettable!
Let's Talk
With your reservation to Breakout Games - Evansville, you will receive an experience quite different from anything you've ever tried before. Locked into a room with your closest friends or family, you will have to use nothing but your minds as you solve puzzles, discover the room's mysteries, and break out in less than an hour! It's certainly no small task, but it provides a delightful hour of fun and will certainly create a long lasting memory. Sign up to play Breakout today!
Groups planning a large event requiring 2 or more rooms should give us a call to learn about our group rates and discounts. We will be happy to host your event and have provided exceptional group experiences here for years. We look forward to hearing from you!
Evansville Escape Room Promotions and Coupons
Among our most popular deals is our recurring weekday discount. Groups that sign up to play between Monday and Thursday are eligible to save 10% off of their entire purchase by entering the promo code "WEEKDAY10" while checking out. This is a great way to save while playing an escape room! Also, it will allow your group greater flexibility and choice in which scenario and time of day you wish to play. Since weekends are our most popular time to play, games tend to fill up fast. This code is not valid December 1st through January 7th.
Also, if you're a dealseeker, be sure to sign up for the Breakout email newsletter. We will often send out store announcements and information about the latest upcoming deals at Breakout Games - Evansville. We generally offer sizable discounts around the holidays or during various 3-day weekends over the course of the year, and those who've registered will be the first ones to hear about it! Also, "like" us on Facebook as we provide similar deals and announcements there as well.
Evansville Escape Room Discounts
If you wish to bring a large group requiring 2 or more rooms to Breakout Games - Evansville, you can be eligible to receive a group discount. Please give us a call and we can discuss how to make your event a blast at our escape room! Over the years, we've hosted scores of companies seeking team building sessions or other large groups hoping to have a fun bonding experience. Examples of the types of groups we host include birthday parties, school field trips, bachelor parties, bachelorette parties, summer camps, church youth groups, non profit organizations, and others who seek to create a memorable experience for their team. We do ask that planners of such outings do reach out several weeks in advance so that we can best prepare to handle your visit. Additionally, we prefer such groups play during a weekday in order to best serve your needs without the large crowds that typically come in on weekends. Please give us a call to learn about all the offerings available to your group at Breakout Evansville, or visit our team building page to learn more.
Evansville Escape Room Puzzle Discount
Looking to save at Breakout Games - Evansville? Take a try at this puzzle to earn an extra couple dollars off your next escape room visit!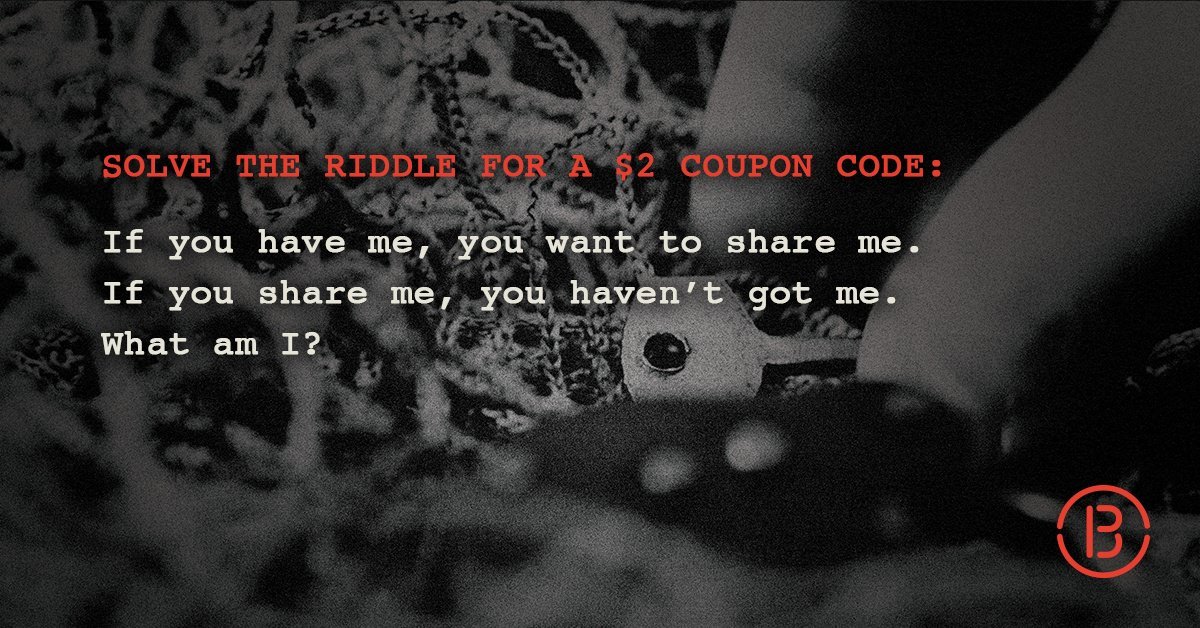 Evansville Escape Room Night Out
Evansville is a town with no shortage of great activities for entertainment. While we would love for you to include a stop at Breakout Evansville for your fun day out, here are some other great options in the city that can be a part of a larger day/night on the town. Showplace Cinemas is a wonderful movie theater near our location that can provide a fun post-escape room movie viewing. Also check out the Dream Car Museum, USS LST Ship Memorial, Willard Library, Mesker Park Zoo & Botanical Garden, Children's Museum of Evansville, Wesselman Woods Nature Preserve, and the Bluegrass Fish and Wildlife Area. Or, check out a minor league baseball game at Bosse Field with the Evansville Otters! Each of these wonderful activities are just a short 10-15 minute drive from Breakout Games - Evansville, and can be a great accompaniment to your experience at our escape room. We hope to be a fun addition to your wonderful day or night out on the town.
Unique Escape Room Experiences
At Breakout Games - Evansville, we strive to provide a wonderful, family friendly experience that will leaves a long lasting memory. Our escape rooms are built to the highest standards and feature clues, puzzles, and storylines designed to place you deep within our immersive world of fun and excitement. Whether you've never tried an escape room before, or if you're a seasoned pro escape room enthusiast, you'll be sure to find yourself having a blast as you seek to escape our rooms in time. Are you up for the challenge? Come play today and see for yourself if you can break out!
Evansville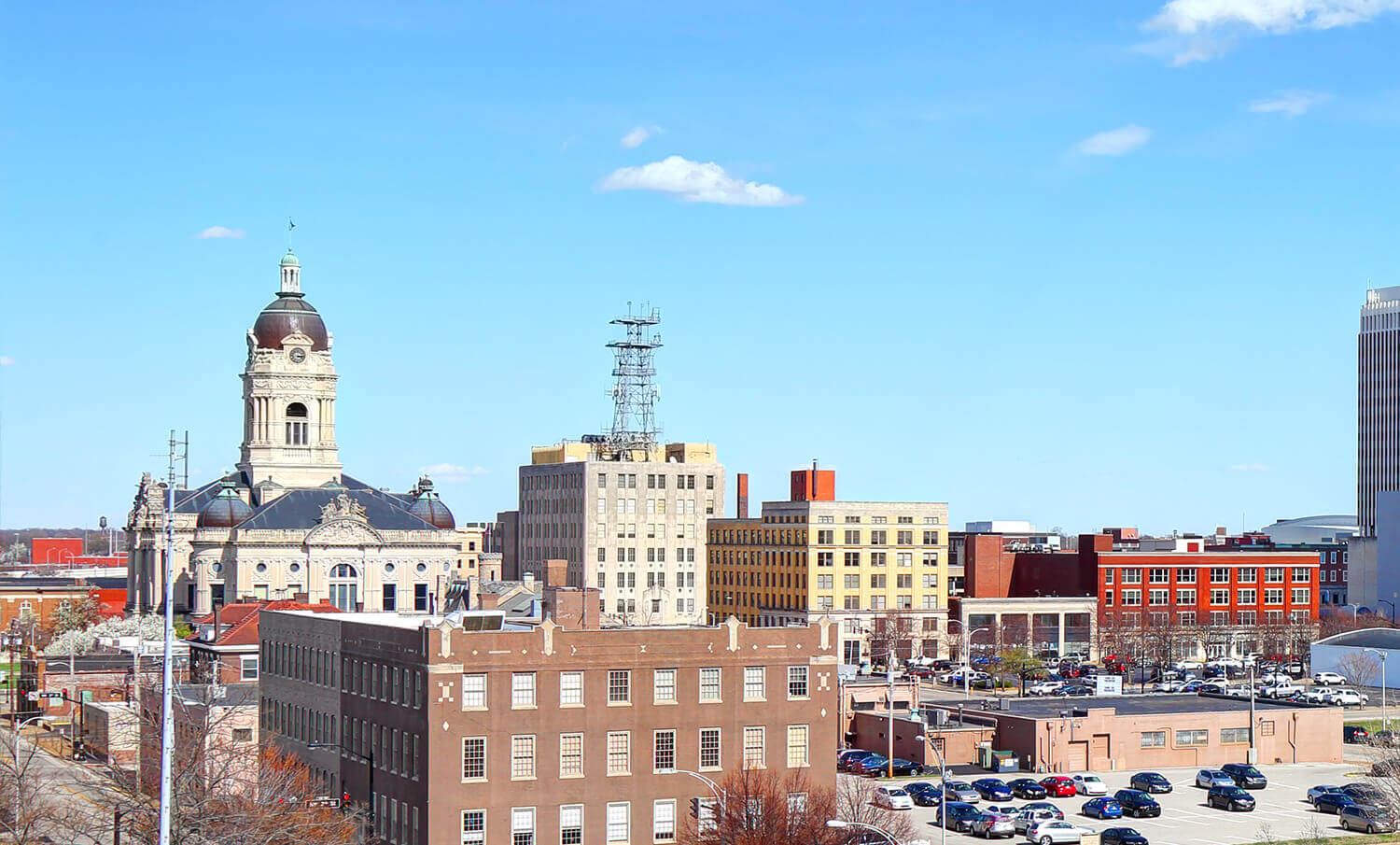 Looking for the best Evansville escape room experience?