Memphis Escape Room Prices
Promotions, Coupons & Discounts from Breakout Games
As Low as
$22.99
Prices Per Person
Price per person depends on the number of people in your group. All of our rooms are private when you book a game at Breakout. Don't worry about playing with strangers, it's just you and your team. Plus, the larger your team the more you save; so invite your friends!
Book Now
Larger Groups
Reach out to Breakout Games - #1 Escape Room in Memphis for discounted group rates. Make your party unforgettable!
Let's Talk
Included in our standard rate is an immersive quest unlike any other. Your team will be up against the odds in our escape rooms! With just one hour to go, you'll need to solve puzzles, unlock riddles, and discover the room's secret mystery before time runs out. A date at Breakout Games - Memphis provides a fun experience that will get your creativity flowing and push your mind to the test, all while in a comfortable atmosphere made to feel just like the specific scenario you've chosen. Buckle up and get ready for the fun of a lifetime. At Breakout Games, you're the hero of the story! Will you manage to break out?
We also host larger groups and companies for team building sessions. If you have a big group requiring 2 or more escape rooms, please give us a call to learn about our competitive group rates!
Memphis Escape Room Promotions and Coupons
Our most popular recurring discount is the weekday special promotion. If you play between Monday and Thursday, your entire group will be able to save 10% off your booking! Simply enter the promo code "WEEKDAY10" as you check out and you'll save on an escape room! Since weekends are our most popular days, we cannot offer these prices then. However, if you choose to play Breakout during the week, not only do you save money, but you'll also have greater choice in the specific room and time you wish to play. This code is not valid December 1st through January 7th.
Another way to hear about deals and discounts is to sign up for Breakout Games' email newsletter. Over the year, we tend to run promotions on holiday weekends or around Winter Break vacations. This presents an awesome opportunity for you to bring your whole family to Breakout Memphis for an hour of escaping fun! However, you'll only hear about these deals through our emails or by "liking" us on Facebook. Be sure to sign up today.
Memphis Escape Room Discounts
If you wish to bring your company's team or another type of large group to Breakout, please call us to learn about our fantastic group rates. We have hosted numerous local Memphis businesses for team building and bonding sessions, as well as many other kinds of groups looking to have a fun time together. Other groups we've hosted include sports teams, school field trips, church/youth groups, non profit organizations, summer camps, bachelor parties, bachelorette parties, wedding parties, birthday parties, and more. If you're looking to celebrate, or just want to have a big party of fun at Breakout Games - Memphis, please give us a call so that we can provide more info on how you can enjoy using our facilities. Also, check out our helpful team building page for more information. Please note that we prefer such groups to play during the week, and would appreciate it if you called us several weeks in advance so that we have proper time to prepare for your team.
Memphis Escape Room Puzzle Discount
Looking for even more ways to save at Breakout Memphis? See if you can complete this puzzle for a couple dollars off your next escape room!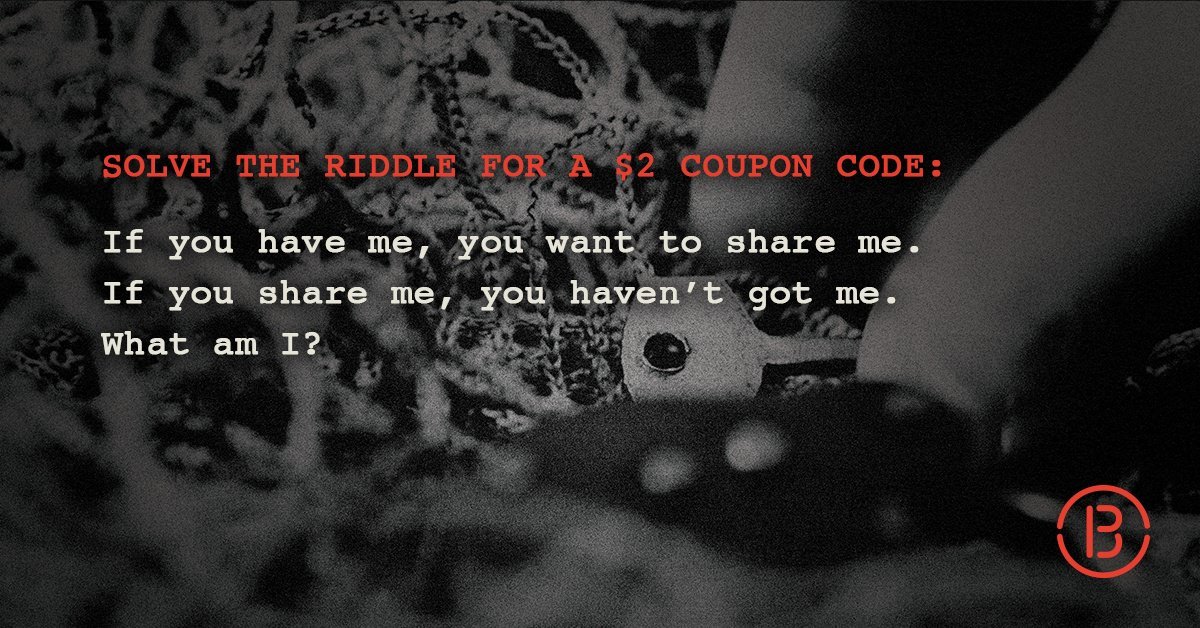 Memphis Escape Room Night Out
Memphis is a great city with many fun, vibrant things to do, and we highly encourage you to include us in your day or evening out on the town! Escape rooms can kick the night off in style and get your group of family members or close friends excited for a complete day of fun. Here are some other great things to do in Memphis before or after your visit to Breakout: Music fans will delight in the incredible history of the region, highlighted by the King of Rock himself, Elvis Presley. Visit his lavish home at Graceland (just 25 minutes away), or the legendary Sun Studio, where he laid down his first tracks. Other fun sights include The National Civil Rights Museum - Lorraine Motel, Belz Museum of Asian & Judaic Art, Memphis Zoo, Beale Street for live music, tasty ribs, and nightlife, Stax Museum of American Soul Music, Autozone Park to watch the Memphis Redbirds baseball team, FedEx Forum for a Memphis Grizzlies NBA basketball game, or the Memphis Pyramid for a Bass Pro Shops megastore! As you can see, the city of Memphis has boatloads of options for fun. We would be proud to host you on your day or night out on the town!
Unique Escape Room Experiences
We recognize that people are looking for unique and memorable activities when they choose to head out. We provide exactly that at Breakout Games - Memphis through our immersive and entertaining escape rooms. Placed into one of several highly decorated escape rooms, you and your group will be working together through puzzles, clues, and mysteries as you try and discover the room's secret and break out in time. An experience quite unlike any other, you'll be sure to have a blast at Breakout Games! Sign up to play today!
Memphis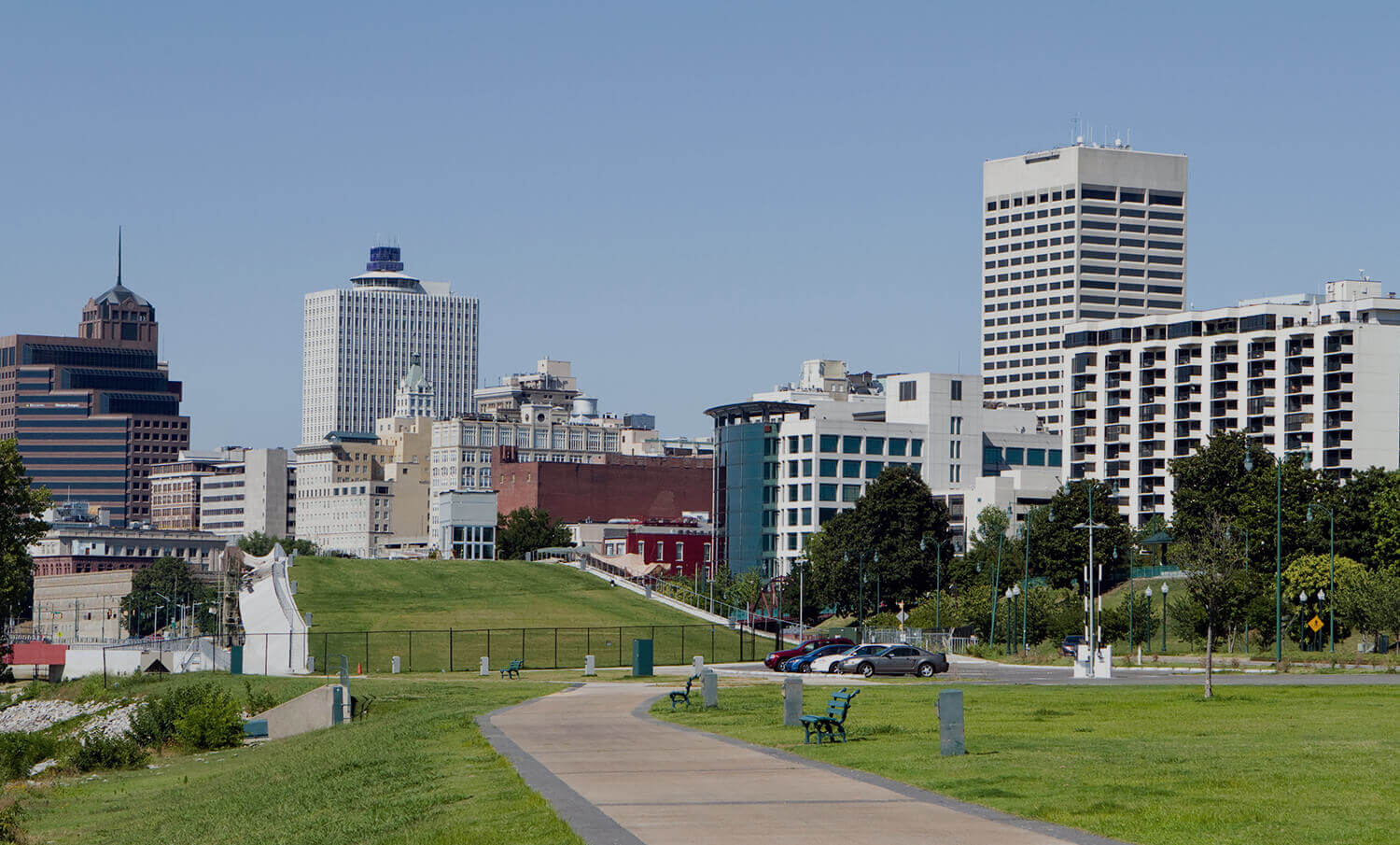 Looking for the best Memphis escape room experience?