Nashville Escape Room Prices
Promotions, Coupons & Discounts from Breakout Games
As Low as
$22.99
Prices Per Person
Price per person depends on the number of people in your group. All of our rooms are private when you book a game at Breakout. Don't worry about playing with strangers, it's just you and your team. Plus, the larger your team the more you save; so invite your friends!
Book Now
Larger Groups
Reach out to Breakout Games - #1 Escape Room in Nashville for discounted group rates. Make your party unforgettable!
Let's Talk
Included in our rate is a fun, challenging experience that breaks from the traditional norms of entertainment options around. Placed into a room with your closest friends or family, you will have to navigate the clues, solve the mysteries of the room, and escape in under 1 hour! Our rooms do a fantastic job of placing you well within an immersive world outfitted for the particular scenario you choose to play. For fun-seekers in Nashville, Tennessee, there's nothing better than taking a try at Breakout Games!
We also offer group rates and discounts for larger groups that require 2 or more rooms. Please give us a call to discuss your group's needs and how we can offer our facilities for your next event!
Nashville Escape Room Promotions and Coupons
Weekday players are offered a great deal for their next visit to Breakout Games – Nashville. If you schedule your game between Monday and Thursday, you can save 10% off your order by using the code "WEEKDAY10" in our booking system during checkout. Additionally, you'll likely have greater choice in which room you want to play and the specific times that are available to your group. It's a great way to save on an escape room if you have some flexibility. This code is not valid December 1st through January 7th.
Sign up for Breakout Nashville's email list to hear about our latest deals and discounts. We often have promotions for holiday weekends or around Christmas and New Year's. You'll be able to hear about these deals through our emails and save money for the next time you want to play an escape room. Also, take a moment to "like" our Facebook page as we provide similar deals and store announcements there as well.
Nashville Escape Room Discounts
If you are planning a large group outing, please reach out to Breakout Games – Nashville to hear about our fantastic group rates and discounts. For groups that need 2 or more rooms, we can be happy to offer you a deal that will help make your next event a hit! We have hosted numerous businesses and corporate clients for valuable and fun team building sessions. We also welcome all sorts of other groups, including birthday parties, bachelorette/bachelor parties, non profit groups, church groups, youth groups, fraternities/sororities, summer camps, school field trips, sports teams, and more! Escape rooms are a delightful way for groups to bond, as the rooms foster collaboration, teamwork, and creative thinking under pressure. If you want your team to succeed (and thank your dearly for a fun day out!), call Breakout to see how we can cater to your team. Please give us a call several weeks ahead of time so we can best plan to host your group, and note that we prefer these larger groups to play during the week so we can best accommodate you. For more information, please give us a call or visit our helpful team building page.
Nashville Escape Room Puzzle Discount
Need another way to save at Breakout Games – Nashville? Solve our latest puzzle for a few dollars off your next escape room visit.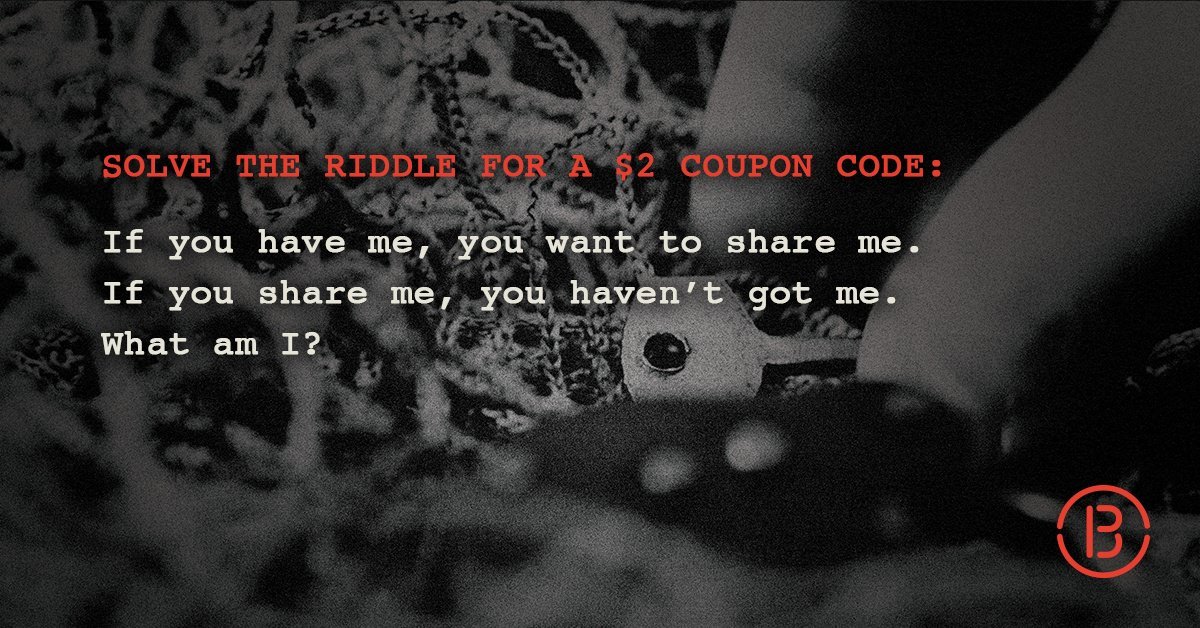 Nashville Escape Room Night Out
There's no short supply of options in the Music City for a fun night out, and Breakout would be thrilled to be a part of your memorable day! Just 20 minutes from downtown in Franklin, you can easily combine a day or night of fun on the town with playing an escape room. Here are some of the great options to check out in Nashville, Tennessee. Music fans will delight in this city, with famous venues like The Grand Ole Opry and Ryman Auditorium still hosting marquee acts on a nightly basis, along with scores of other music halls. Also, be sure to check out the Country Music Hall of Fame and Museum, Johnny Cash Museum, or the Musicians Hall of Fame and Museum. Visit the famous RCA Studio B to see where artists like Elvis and Dolly Parton laid down some of their most applauded tracks. But it's not all just about music here. See some beautiful antique cars at the Lane Motor Museum, or indulge in some southern history at the Belle Meade Plantation, Andrew Jackson's Hermitage, Belmont Mansion, or the Patsy Cline Museum. Or, enjoy nature at the Gaylord Opryland Resort Gardens or Radnor Lake State Park. Or take a walk across the river on the Cumberland River Pedestrian Bridge. If you like sports, check out a game from the Tennessee Titans, Nashville Predators, or Nashville Sounds. As you can see, Nashville is a city that's got something for everyone. Combining any of these activities with a fun outing at Breakout Games - Nashville can create an enjoyable day on the town!
Unique Escape Room Experiences
At Breakout Games, we strive to provide unique, exciting adventures for our guests. Our escape rooms have wowed visitors all over the country and have resulted in Breakout's recognition as the nation's top escape room brand. Come visit today and see for yourself how much fun our rooms are!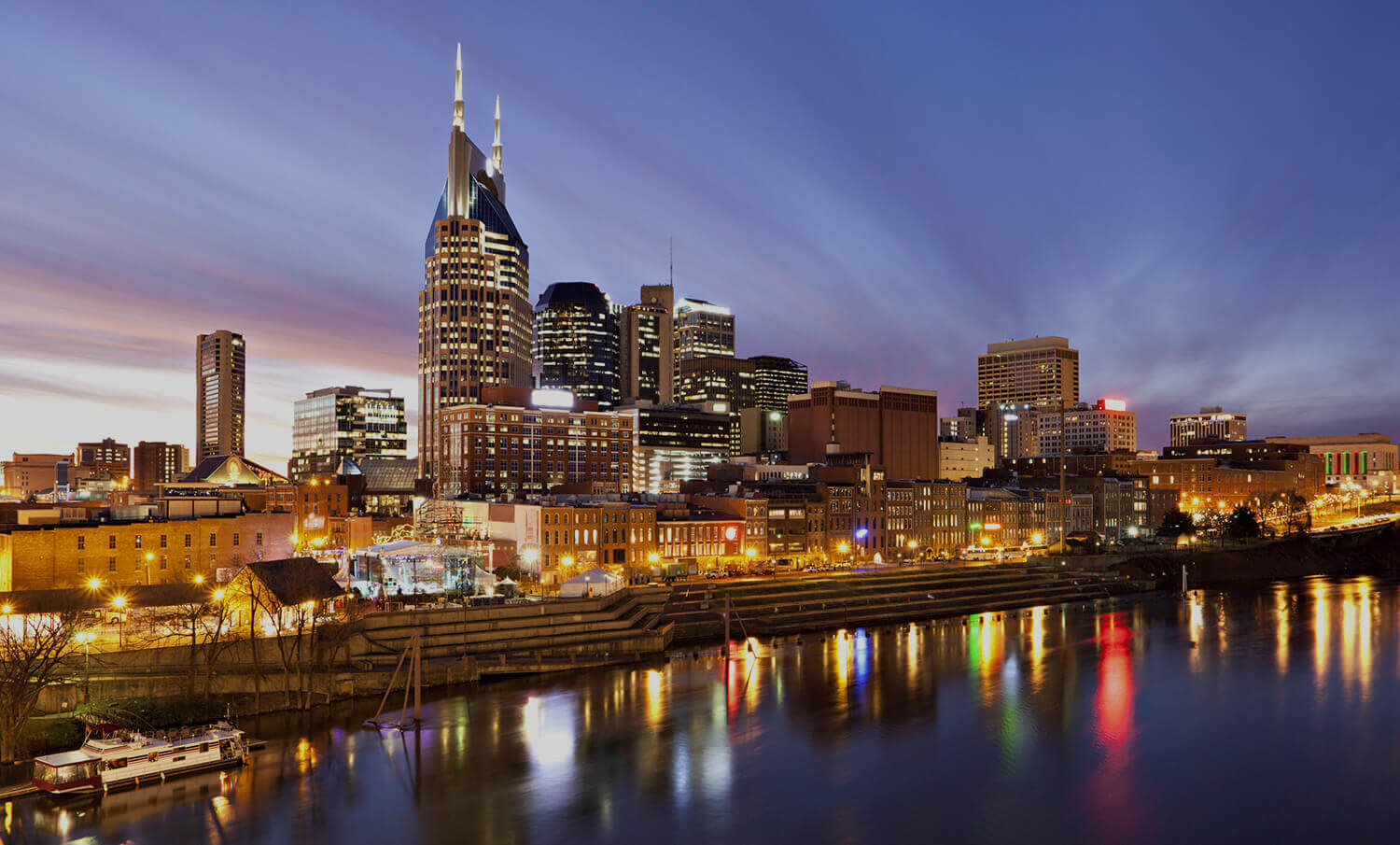 Looking for the best Nashville escape room experience?