Tallahassee Escape Room Prices
Promotions, Coupons & Discounts from Breakout Games
As Low as
$22.99
Prices Per Person
Price per person depends on the number of people in your group. All of our rooms are private when you book a game at Breakout. Don't worry about playing with strangers, it's just you and your team. Plus, the larger your team the more you save; so invite your friends!
Book Now
Larger Groups
Reach out to Breakout Games - #1 Escape Room in Tallahassee for discounted group rates. Make your party unforgettable!
Let's Talk
At Breakout Games - Tallahassee, this price will include a thrilling experience quite unlike any other. You and your group will be placed into a fully immersive room, decorated precisely to the demands of its particular scenario, where you'll need to navigate the clues, solve all the puzzles, work together on riddles, overcome any surprises, and ultimately solve the mystery before your hour runs out. Do you have what it takes to break out in time? Come play Breakout Tallahassee and find out today!
If you wish to bring a larger group (2 or more rooms) and are interested in learning about our group rates, please give us a call so that we can discuss your group's needs and options. We delight in hosting big parties and would love to help you make a memorable, fun event for them!
Tallahassee Escape Room Promotions and Coupons
The easiest way to score a discount at Breakout Games - Tallahassee is by playing during the week. Between Monday and Thursday, groups will receive a 10% discount by entering the code "WEEKDAY10" during the checkout process! Because weekends are generally busier we can only provide this discount on weekdays (Friday excluded). However, if you are somewhat flexible about when you want to play, this is a great way to save big on your next escape room. This code is not valid December 1st through January 7th.
Also, I recommend signing up to the Breakout newsletter. Once you're signed up, we'll be occasionally sending out emails regarding the latest deals and store announcements. The holidays are a joyous occasion, and we typically have great deals around then to help bring your entire family in for a discounted escape room in Tallahassee. We also often run deals during 3-day holiday weekends throughout the year, so sign up today and be on the lookout if you're a deal seeker. Also, similar discounts and coupons are sometimes posted to our Facebook page, so go ahead and "like" us there as well!
Tallahassee Escape Room Discounts
Large groups that require multiple rooms should definitely reach out to learn about deals and group rates. We often host corporate groups seeking something different and fun for team building opportunities, and we would be happy to host your business as well! Additionally, Breakout Tallahassee is an excellent option for teachers looking for good school field trip ideas in Tallahassee. We've also welcomed various groups, including church/youth groups, summer camps, birthday parties, sorority/fraternity functions, bachelor/bachelorette parties, sports teams, non-profits, and others looking to put their team to the test in our escape rooms! We advise people organizing such outings to contact us several weeks in advance so that we can best prepare to handle your group. Also, we prefer such parties play during the week so that we can best focus on your group as we're generally less busy then. Please give us a call today to learn about our group discounts or visit our team building page to learn more.
Tallahassee Escape Room Puzzle Discount
Looking to score an extra discount to Breakout Games - Tallahassee? See if you can tackle this brain teaser for a couple bucks off your next escape room visit!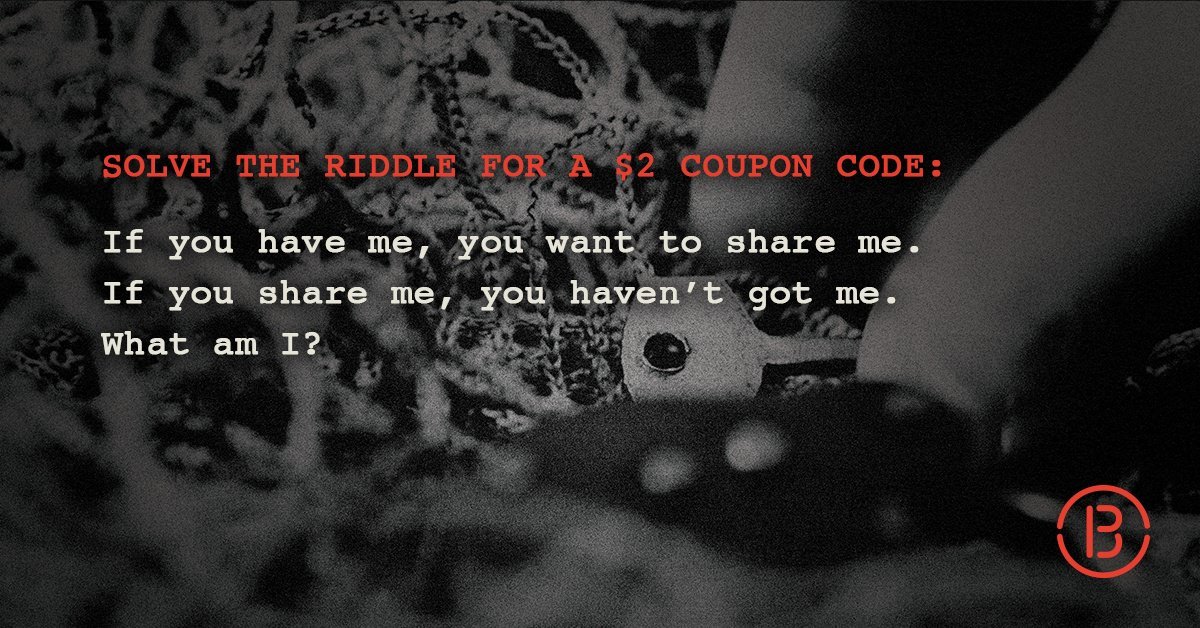 Tallahassee Escape Room Night Out
We know that Tallahassee residents and visitors have lots of options in this great city, and we would be honored to have you include us as part of your fun day or night out on the town! Playing an escape room at Breakout is a great activity to include when you're sightseeing, or if you want to do something fun before or after a big FSU football or sports match! Other good things to do in town include the St. Marks National Wildlife Refuge, Mission San Luis de Apalachee, Cascades Park, the Museum of Florida History, the Alfred B. Maclay Gardens Park, the Tallahassee Antique Car Museum, St. Marks Lighthouse, the Goodwood Museum and Gardens, and the Florida Historic Capitol Museum. As this great state's capital city, Tallahassee has plenty of options for fun. If you want something cool and different, take a stab at Breakout Games - Tallahassee on your day on the town!
Unique Escape Room Experiences
Breakout Tallahassee wants to provide you and your friends or family a memorable experience quite unlike anything else you've tried before. Our escape rooms are made to be dynamic, immersive, challenging, and ultimately fun! We have wide ranging scenarios to tempt you, from an exotic casino on the south of France, to a high tech hijacker's lair. You'll find something for everyone here at Breakout, so sign up to play today!
Tallahassee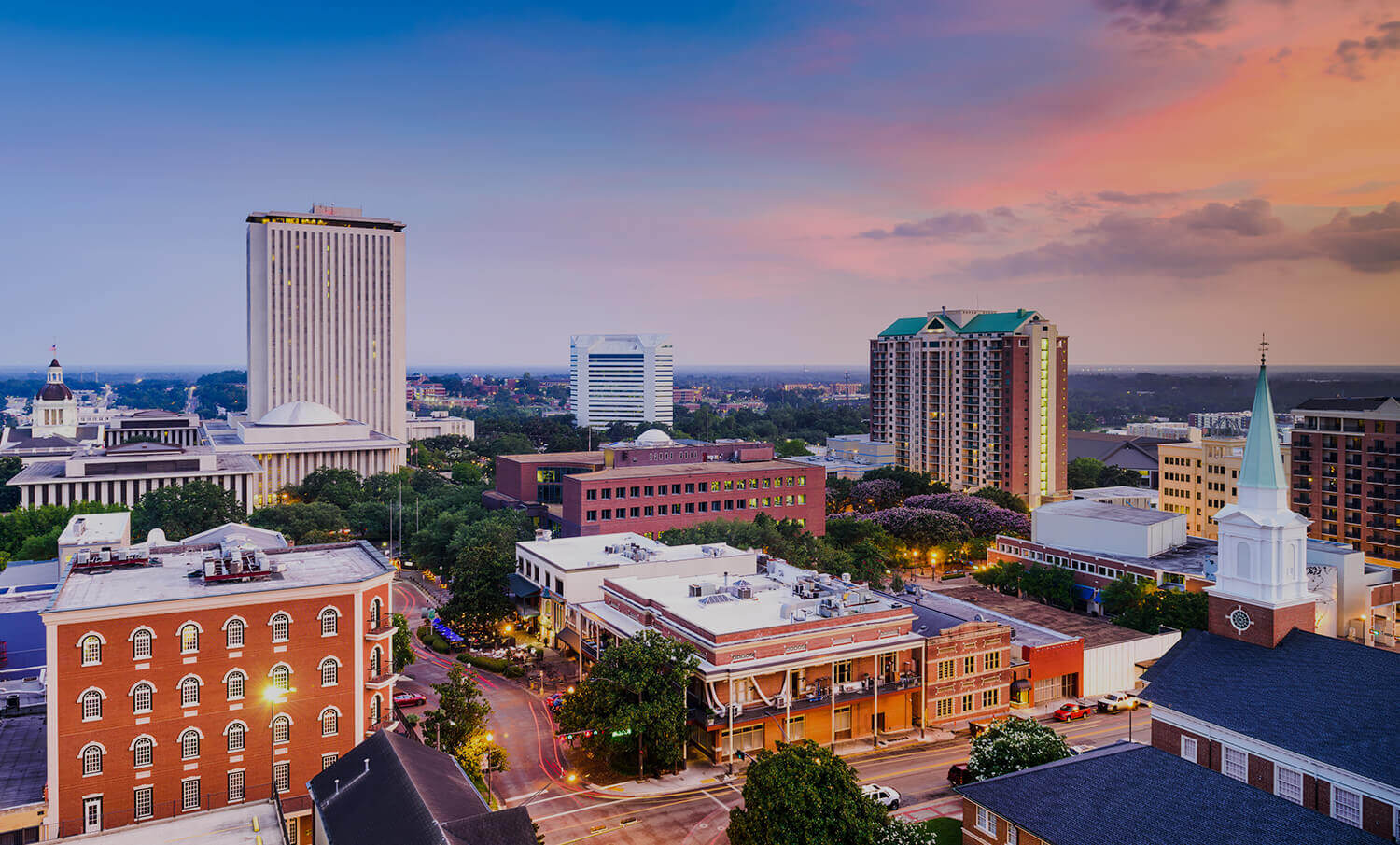 Looking for the best Tallahassee escape room experience?