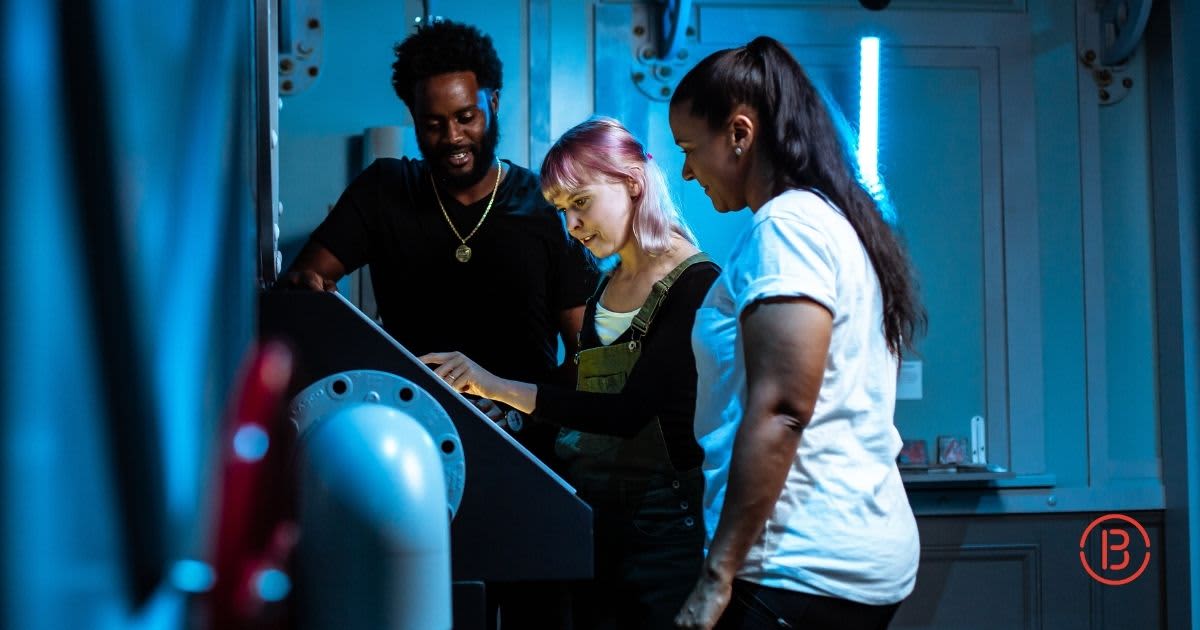 Best Office Party Idea
Posted on December 9, 2021
by Will Gray
Are you planning a work party or work event? We know how tough the office outing is to plan, especially on a budget. We've got the perfect solution- Breakout Games. Breakout is perfect for holiday parties, team building, and taking care of "how to plan an office party?" Why not shake it up this year and go for a more unique team outing at Breakout?
Here's why you should:
Everyone loves it!
Planning an activity for a large group of people is challenging. I'm sure we've all felt the pressure of wanting to please everyone. Escape rooms are great for teams of all ages and all abilities! Whether you have a team of creatives, a team of techies, or a mix of both, we promise they'll all have a blast at Breakout. If your staff is tired of the same old office party and wants to shake it up, an escape room is definitely the way to go.
We do the planning for you!
No need to set up decorations, just send out a quick calendar invite and show up! Our escape rooms can hold a large number of people and we are always one call away. We can help coordinate your group, no matter the size, and will handle the experience from start to finish. If you and your team want to grab a bite to eat before or after the game or want to find somewhere to keep the party going, we can help with that too! Just give us a call and we can tell you some of our favorite local recommendations.
It's (secretly) Team Building
We pride ourselves on having the team building experience that EVERYONE loves to participate in. Everyone has so much fun, they don't even realize they're at work. Every group leaves trusting each other more and working as a better team. Escape rooms simulate real world high intensity experiences and help your team learn to work together in a crunch. You can check off your team building goals for the quarter while taking your team out for a fun event!
Ready to Book your Event?
Just give us a call or click
here
to get started planning your holiday party, team event, or office outing!