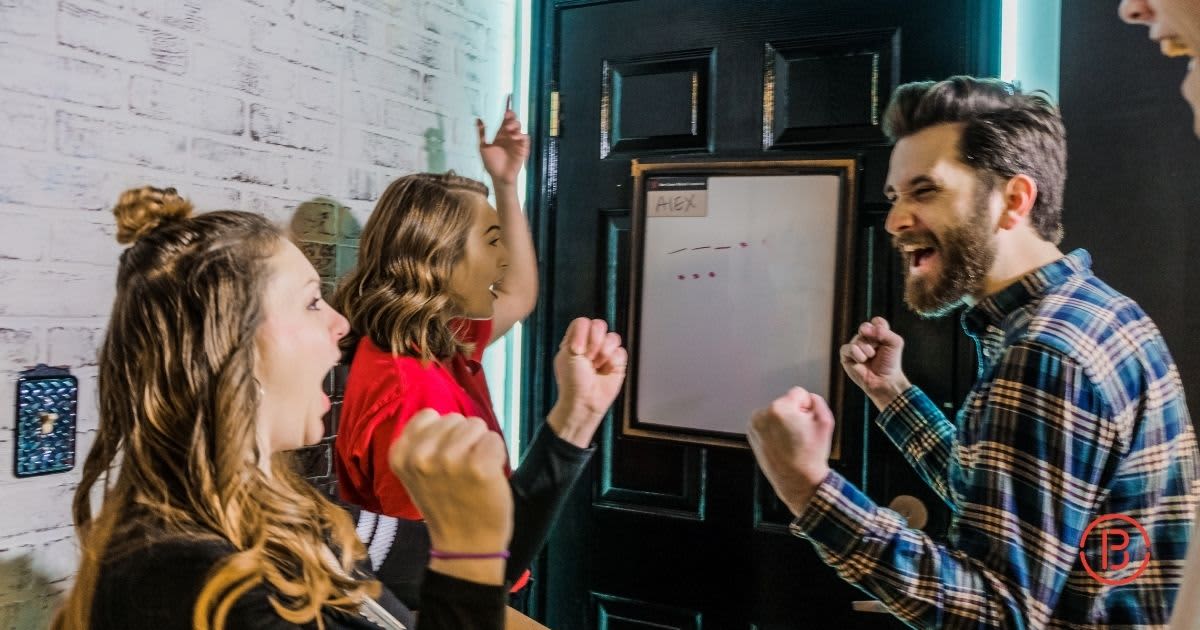 How to Gift an Experience
Posted on January 21, 2022
by Will Gray
Experiences are by far the best gifts to give, but let's be honest, there's something so fun about unwrapping a present. At Breakout, we know how to take gift giving to the next level, so we put together some of our favorite ideas for making gift giving a little less boring!
Make a Scavenger Hunt
Scavenger hunts are a classic way to add some excitement to your gift giving. Make a series of clues and hide the first clue in a wrapped box. Your recipient will have a blast exploring and solving the clues that you leave for them! Want to take it to the next level? Grab a few locks and keys and have them open some boxes escape room style! They will have as much fun opening their gift as they will using it!
Make a puzzle
You can buy a blank puzzle
like this one from Amazon
or cut up one of your own from paper or cardboard. Decorate the puzzle with the description of what the gift is and feel free to be creative! You can also print a picture of the experience on the puzzle. Then you can wrap all the pieces and your recipient will have to put the puzzle together to discover their present! Want to shake things up a bit? Wrap groups of the puzzle pieces in boxes and have your loved one open all of them to find all the pieces. That way they get the thrill of opening a present!
Make a gift basket!
Head to your local Dollar Tree or Target dollar section and stock up on affordable goodies that your gift recipient will love! Grab their favorite snacks, drinks, and small items that will spruce up a gift basket. Thrift stores are also a great place to grab a unique basket! Once you have everything you need, style it together for a present that will be exciting to open! Make sure your experience gift is the centerpiece. Everything else is just the cherry on top!
Bonus Tip
For those of you with a good sense of humor, don't be afraid to get silly with your gift giving! Have the recipient open up tons of empty boxes or fill a box with something ridiculous like toilet paper or packing peanuts and hide the gift card or experience at the bottom! You can even get the whole family involved. One of the most hilarious gifts we've ever heard of is to wrap a paper target and when your recipient opens it, have everyone shoot them with nerf guns! Don't be afraid to get silly with your gift giving and you are sure to have a memorable experience.
Haven't found the perfect gift for your friends or family yet? Click
here
to buy a Breakout gift card!