Your Mission:
The kidnapping begins with you and your fellow captives waking up handcuffed and blindfolded in a strange room. With nothing but collective brainpower, hidden clues and 60 minutes on your side, you have to free yourselves before the kidnapper returns. A heart-pumping thriller from start to finish, you can expect a rush of non-stop fun.
How Does it Work?
Each escape room is elaborately designed by professional set designers as well as a virtual reality team, so you'll find a ton of realistic props and experience loads of hidden, state-of-the-art technology. An immersive experience is the goal.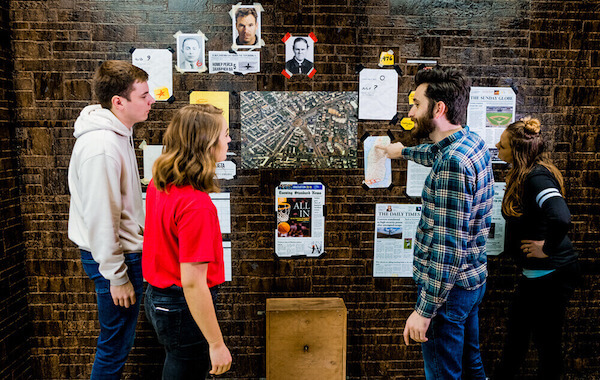 Hostage
In this escape room, you wake up after your plane has been hijacked and you need to identify the hijackers and escape their headquarters.
Casino
You've been recruited as a spy and must locate the missing undercover agent in this Casino-based escape room.
Island
This escape room mission is to board a rescue boat before a volcano erupts on your island.
See More Rooms