Knoxville Escape Room Prices
Promotions, Coupons & Discounts from Breakout Games
As Low as
$22.99
Prices Per Person
Price per person depends on the number of people in your group. All of our rooms are private when you book a game at Breakout. Don't worry about playing with strangers, it's just you and your team. Plus, the larger your team the more you save; so invite your friends!
Book Now
Larger Groups
Reach out to Breakout Games - #1 Escape Room in Knoxville for discounted group rates. Make your party unforgettable!
Let's Talk
Included in our rate is an experience like no other. Trapped in a room for one hour, your group will have to complete all the puzzles, solve the riddles, and ultimately discover the mysteries and break out in just one hour. A delightful way for families and friends to spend an afternoon, a trip to Breakout Games - Knoxville will provide long lasting memories of great fun. Register to play today!
If you wish to bring a larger group requiring 2 or more rooms, please give us a call and ask about our group rates. We love hosting larger corporate groups or big gatherings for fun team building sessions, and would be happy to host you too!
Knoxville Escape Room Promotions and Coupons
The easiest way to save on an escape room at Breakout Games - Knoxville is to play during the week. Between Monday and Thursday, guests are eligible to save 10% off their entire purchase by using the promo code "WEEKDAY10" during checkout. If you're flexible about when you can play, or if you simply want to avoid the crowds on our typically busy weekends, playing during the week is an excellent way to get a discount at Breakout. This code is not valid December 1st through January 7th.
Also, be sure to sign up for our email newsletter. Deals and discounts are often sent out in our emails, and can provide sizable savings for your next escape room! We typically run these specials during the holidays or over 3-day weekends throughout the year. This presents a wonderful opportunity to bring your whole family to Breakout for an escape room when you're together for a holiday reunion. Also, "like" our Facebook page to hear about store announcements and other great escape room deals.
Knoxville Escape Room Discounts
If you're planning to bring a large group to Breakout Games - Knoxville (2 or more rooms), please get in touch to learn about our group rates. We provide an excellent team building opportunity for every type of business, where players must collaborate and work together to escape our rooms in time. Additionally, such experiences are tons of fun and will provide a long-lasting memory for your team. Other large groups we've hosted include summer camps, school field trips, church youth groups, non-profit organizations, birthday parties, bachelor/bachelorette parties, sports teams, and other large events. If you want your organization or company to bond and have a fun time outside of work, please reach out and see how Breakout can help! Please reach out several weeks ahead of time to schedule such events so we can best prepare to accommodate you. Also, we prefer that larger groups play during the week so we can best focus our attention to them. Give us a call to learn more or check out our team building page.
Knoxville Escape Room Puzzle Discount
Puzzles are our specialty after all, so we figured we'd make a little puzzle to give people a nice extra discount for Breakout Games - Knoxville. Take a try at solving this one to save a couple dollars off your next visit!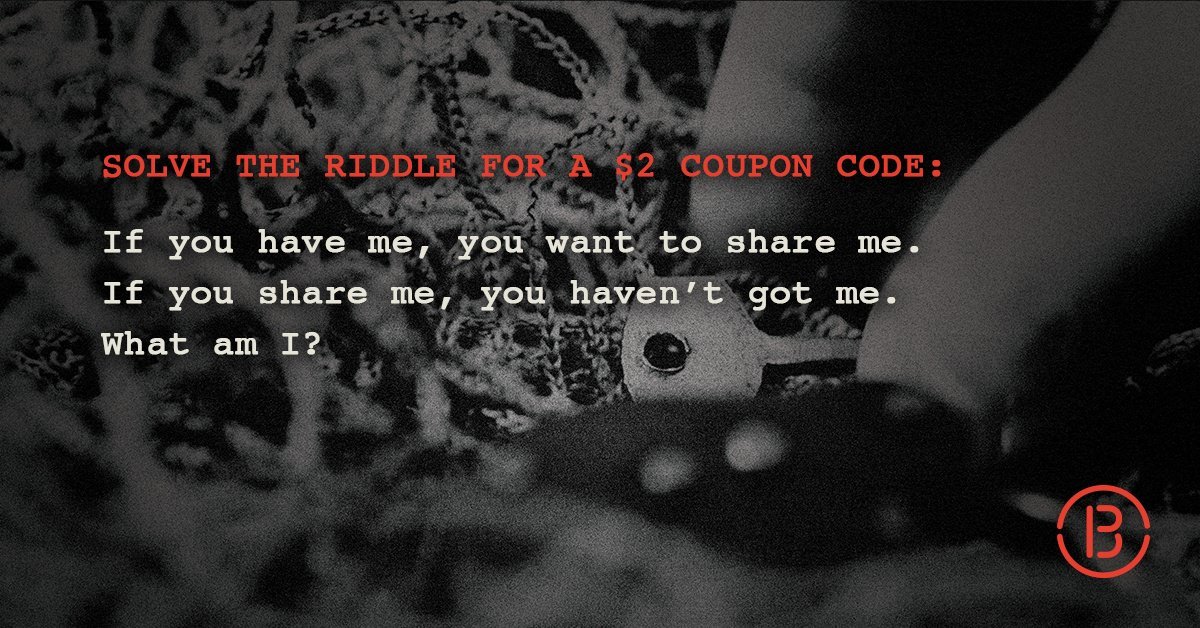 Knoxville Escape Room Night Out
A visit to Breakout Games - Knoxville is a delightful experience that often leaves guests energized and excited to enjoy the rest of the day. We find that escape rooms go great with other wonderful activities in Knoxville and can be one part of a tremendous day out on the town! Here are some of the other great activities around Oak Ridge and Knoxville that you can indulge in after your visit to Breakout. Check out events at the Tennessee Theater, Sunsphere Tower and World's Fair Park, Market Square, Gay Street, Knoxville Museum of Art, Navitat Zip Lines, Zoo Knoxville, UT Gardens, East Tennessee Veterans Memorial, James White Fort, Blount Mansion, American Museum of Science & Energy, Children's Museum of Oak Ridge, Manhattan Project National Historic Park, Southern Appalachia Railroad Museum, and Erin's Meadow Herb Farm. As you can see, there are tons of great activities nearby our store, with each of these great activities just 15 minutes from Breakout!
Unique Escape Room Experiences
At Breakout Games - Knoxville we strive to offer the best possible escape room experience around. Our fully immersive rooms place you and your group into the middle of an exciting adventure story. With just one hour at your disposal, you'll be faced with scores of puzzles, clues, and riddles that you have to solve in order to break out! This fun, engaging activity will provide a memorable occasion for you and your friends. Come find out for yourself why Breakout has become the number 1 escape room brand in the country!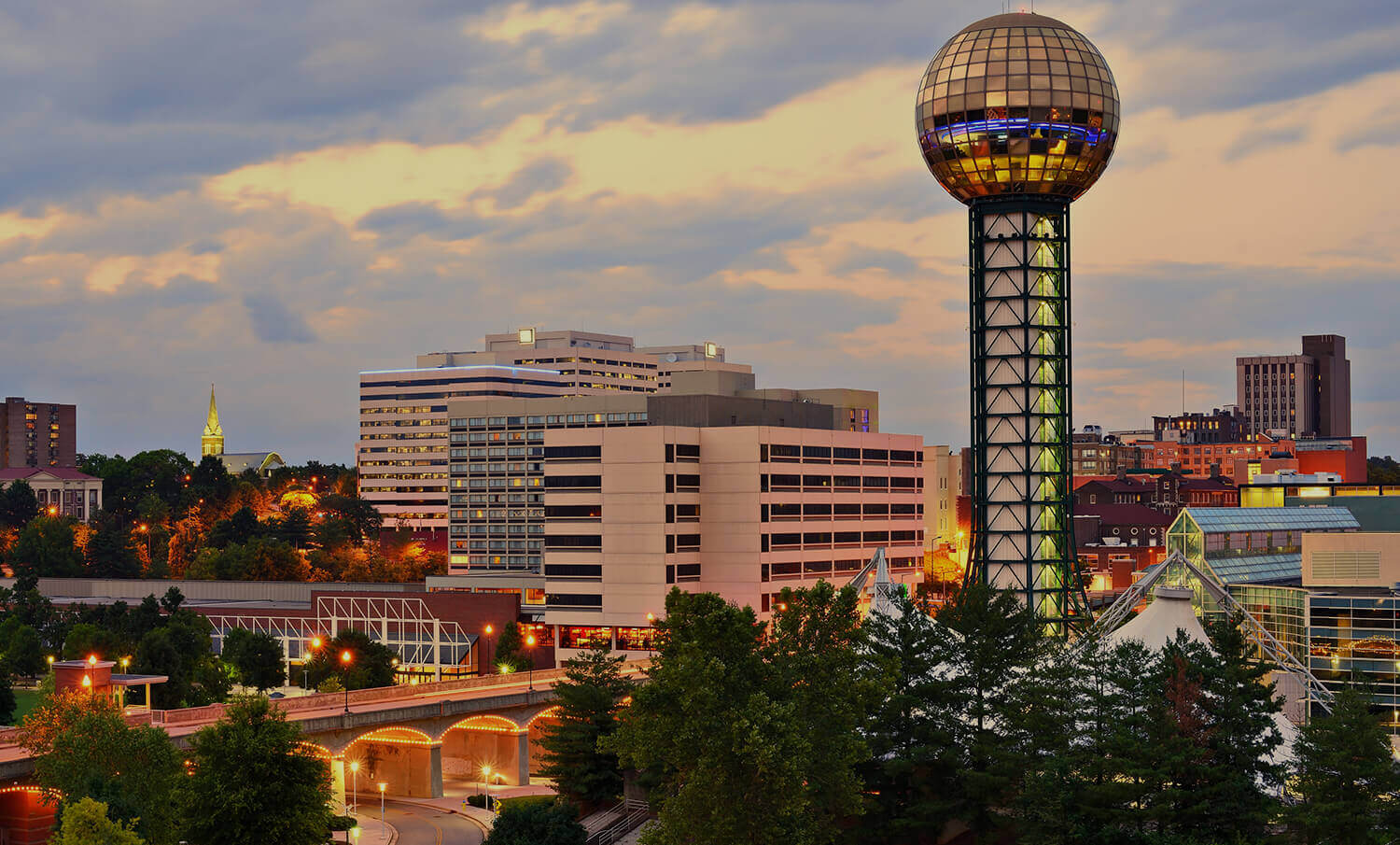 Looking for the best Knoxville escape room experience?