St Louis Escape Room Prices
Promotions, Coupons & Discounts from Breakout Games
As Low as
$22.99
Prices Per Person
Price per person depends on the number of people in your group. All of our rooms are private when you book a game at Breakout. Don't worry about playing with strangers, it's just you and your team. Plus, the larger your team the more you save; so invite your friends!
Book Now
Larger Groups
Reach out to Breakout Games - #1 Escape Room in St Louis for discounted group rates. Make your party unforgettable!
Let's Talk
With the standard rate, you and your group will be treated to an outing like no other. Placed into a highly immersive escape room, you'll be transported to a far-away world with a dramatic and suspenseful thriller that you'll need to solve. As the hour begins ticking away, it will be up to you and your team members to solve all the puzzles, unlock the boxes, navigate any surprises that come your way, and hopefully break out in time. Sure to create a fun, long-lasting memory, a trip to Breakout Games - St. Louis will be a hit with your gang! Sign up to play today!
Larger groups needing multiple rooms should call to ask about our group rates. We've hosted many big parties and groups at our facilities and would be happy to welcome your team as well!
St. Louis Escape Room Promotions and Coupons
A great ongoing promotion at Breakout Games is our 10% off weekday rate. If your group plays between Monday and Thursday, you can save by entering the code "WEEKDAY10" as you check out. This is a really great deal if you have some flexibility with when your group wants to play. Since Fridays and Saturdays get quite busy, not only does playing in the week save you money, but you'll also have more choice as the the specific room and time that your group plays. This code is not valid December 1st through January 7th.
Breakout also has occasional promotions throughout the year that can help you save, however, you'll only hear about them by signing up for our email newsletter or by "liking" our Facebook page. Often times these deals occur during holiday weekends or around Christmas break, providing a great way for you to bring your whole family to Breakout at a discounted rate. Be sure to sign up for our newsletter today!
St. Louis Escape Room Discounts
Breakout Games - St. Louis is an excellent place for team building and group outings as well. If you manage a large team and wish to have a fun, valuable bonding session at our location, please give us a call to learn about our group rate savings. We have hosted many local businesses for such events and also welcome groups from schools, churches, sports teams, non-profit organizations, clubs, and others. We also invite celebratory events to enjoy our escape rooms, including birthday parties, wedding parties, bachelor/bachelorette parties, graduation parties, etc. If you are planning such an event, please let us know several weeks in advance so that our team can best prepare to accommodate you. Also, we prefer such groups play during the week so that there are fewer crowds and we can focus on your group. Either way, give us a call to learn more information or visit our insightful team building page.
St. Louis Escape Room Puzzle Discount
We want to help you save as much as possible at Breakout Games - St. Louis, so we devised a fun little puzzle for you to solve which can provide a few dollars off for your next escape room!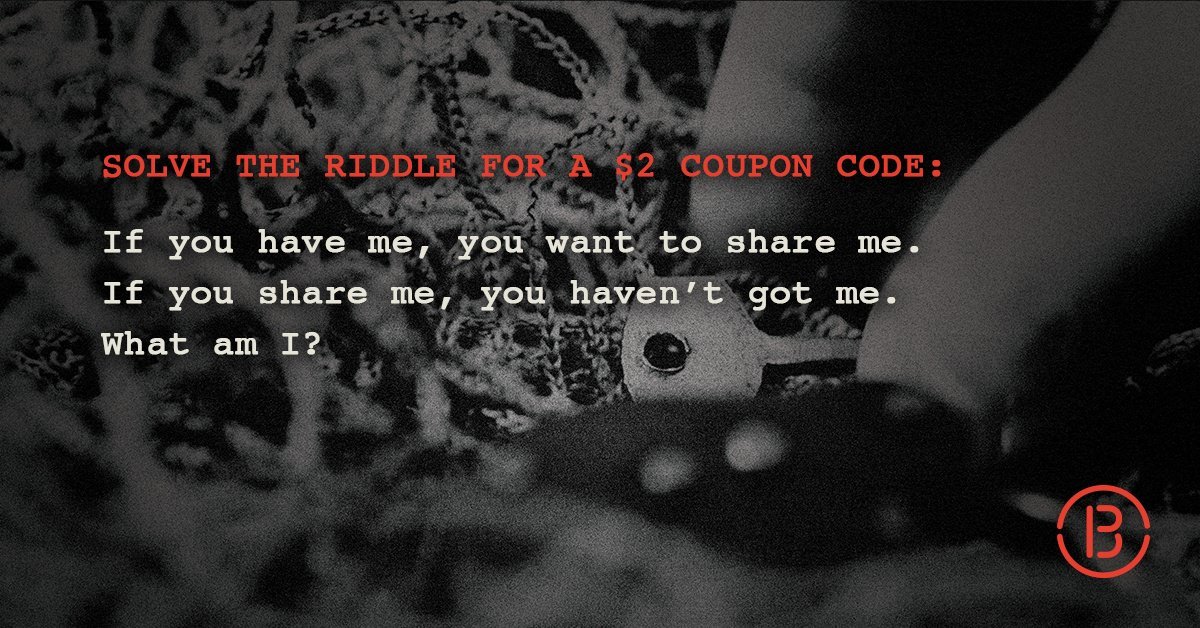 St. Louis Escape Room Night Out
There's plenty of fun options for things to do in St. Louis, and Breakout Games would be proud to be a part of your fun day or night out on the town. Playing an escape room goes great with many other fun activities. Here are some of the other great things to do and see in St. Louis after playing Breakout: Be sure to check out the City Museum as well as the world-famous Gateway Arch, which you can ride up for an incredible view of the city! Baseball fans should definitely head to Busch Stadium for a St. Louis Cardinals game, while ice hockey fans here love the St. Louis Blues. Another fun place to see is Forest Park, home of the 1904 World's Fair, and which features several great sites like the St. Louis Zoo, the Saint Louis Science Museum, and Saint Louis Art Museum. Another good place to check out is the Delmar Loop near Washington University. Here, you'll find the St. Louis Walk of Fame amongst fun bars and music venues, including the legendary Blueberry Hill, where Chuck Berry got his start. Each of these fun locations is within 30 minutes' driving of Breakout and can easily be included as part of a fun day out!
Unique Escape Room Experiences
Our goal at Breakout Games - St. Louis is for you to leave with a smile on your face and the feeling that you've experienced something new and different. Our unique escape rooms put you into an immersive world where you group is the center of the story. With a mysterious and suspenseful task at hand, you'll be working on puzzles, solving riddles, and cracking the clues of the room with your friends by your side. The only question that remains is will your group be able to handle the pressure and break out in time? Find out and play today!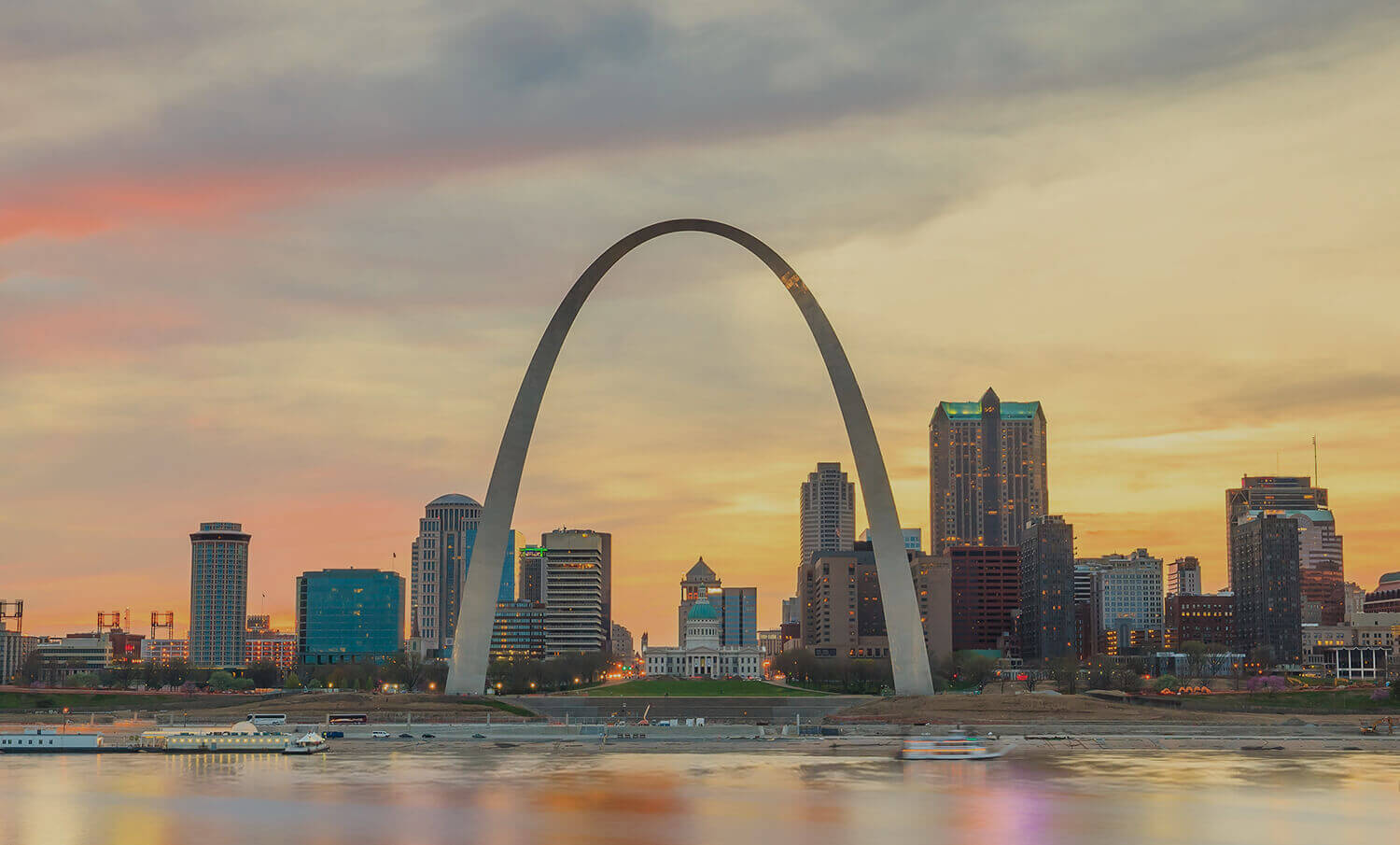 Looking for the best St Louis escape room experience?