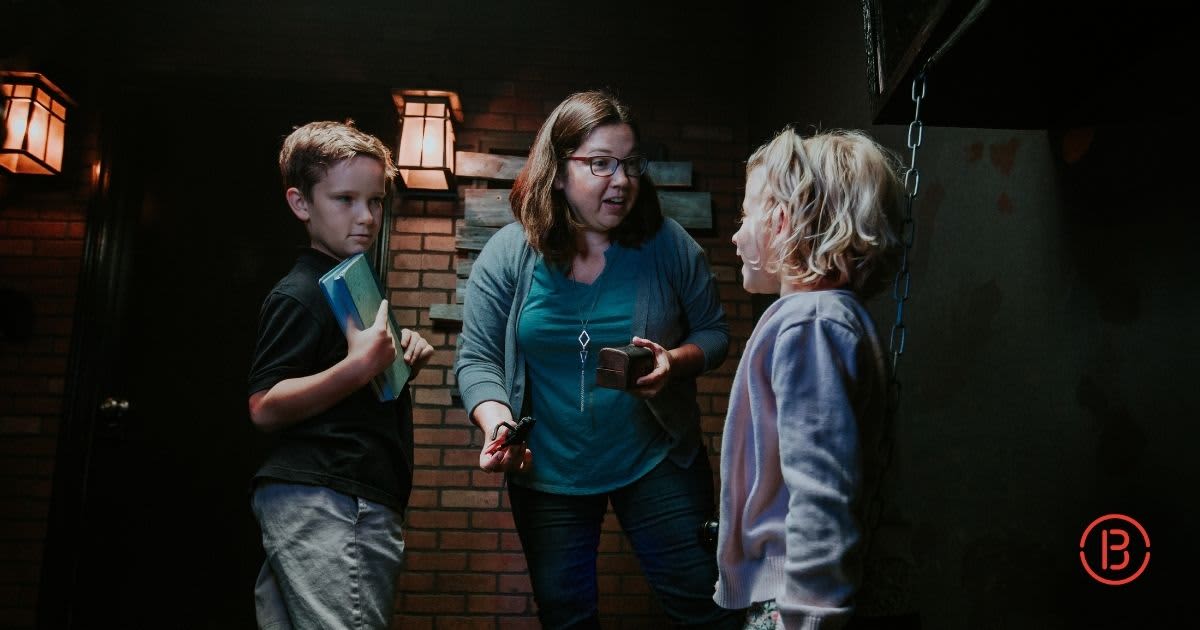 Can Young Kids Play Escape Rooms?
Posted on February 2, 2022
by Will Gray
One of the best parts about Breakout Games is how fun the experience is for any age. There's a reason we're at the top of the list for "fun things to do with your family" and "things to do with kids"! One of our most popular age groups is preteens even though our games are designed for ages 14 and up. Fear not parents, we will make sure your kids have a blast in ANY room they play at Breakout, no matter their age. Read ahead to see how!
Your Game Master is Your Friend
Every Breakout Games experience comes with your own personal Game Master. They are the true experts on the room you are playing and their primary job while you are with us is to make sure you and your group have more fun than they've ever had in an hour! Your Game Master will explain the rules to the game, make sure you have all your questions answered, and give you hints when you ask for them. It's a great idea to let your game master know you might need a bit more help if you have mini escape artists with you. Your Game Master will make sure everyone is having fun and will even help you stay on task if needed! Our Game Masters are great with young groups and know how to cater the experience specifically to your needs.
Hints Make the Game Easier
All of our games are designed to be challenging, but FUN. We created each game with the same level of difficulty in mind, so you don't have to choose any room based on difficulty. The way to control how hard or easy the game will be is to ask for hints. The more hints you ask for, the easier a game will be. If you want a very challenging experience, then you should try to play with no hints! Most of our groups with younger kids will need at least a few hints, so don't be afraid to ask for them. Hints aren't cheating or "losing" at the escape room, it's just part of the game! Escape tip: If you are spending more than 5 minutes without discovering something new or making any progress, then it might be time to start thinking about your next hint.
Focus on the Play, Not the Win
There is definitely no better feeling than breaking out of a room, even if it's at the very last minute! That being said, Breakout Games are designed to be fun whether or not you escape. We want every moment of the experience to be exciting, so don't focus too much on your final escape time! You will find yourself laughing and making memories together while you are in the room, so don't forget to focus on the play instead of just the win. Afterall, you came to have a good time!