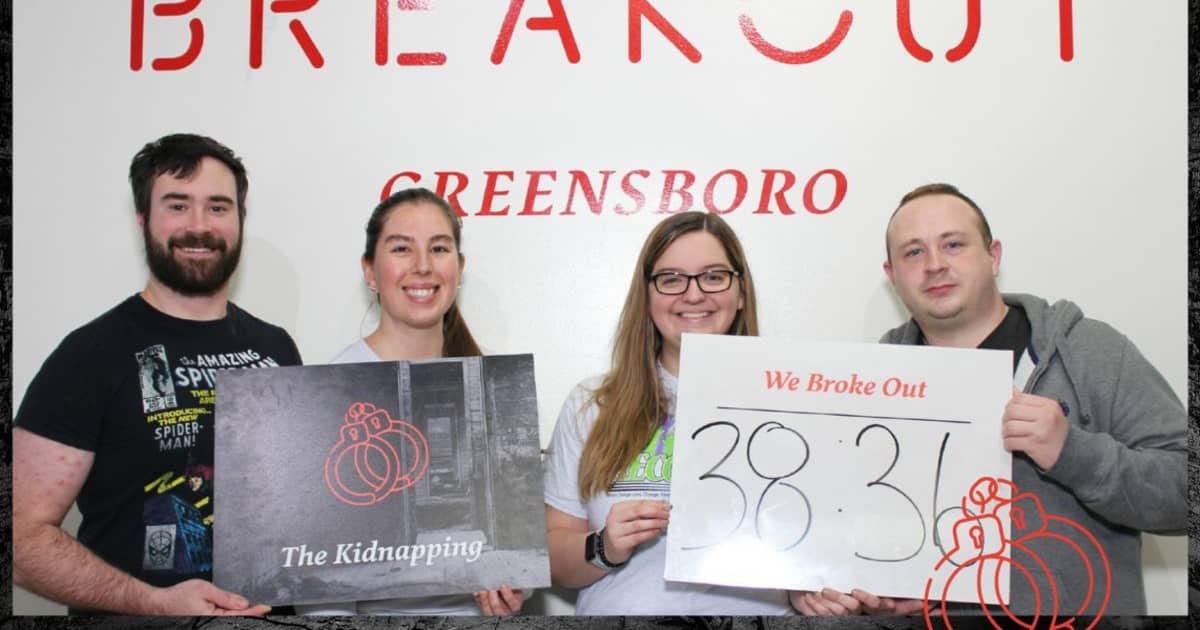 5 Tips to Improve Your Escape Room Time
Posted on March 10, 2023
by Faith Neece
You're scrolling through Instagram. You see a friend post a picture of their recent escape room visit. You take a closer look at their time. 30 MINUTES?! How on earth did they do it?
Breaking out at all is definitely a win! But let's be honest– breaking out quickly makes the victory taste even sweeter. So we've got 5 tips to help you break out FAST!


Uplevel your pregame.
Teambuilding.com
recommends outlining your strengths
before
you start playing an escape room. Before you go in, have a quick conversation with your group about what you're the best at– math, logic puzzles, word puzzles, etc. This will help you figure out your
roles
so you can divide and conquer easier once the game begins.
Keep things organized.
When you have a bunch of clues, keys, and locks, the room can quickly turn to chaos. We recommend designating one area of the room as your "clue command center" and separating clues into piles of ones you've used, and ones you haven't used.
Escaperoomtips.com
also recommends keeping a used key in its lock, and a used lock in its latch. This will keep the room clutter-free, and make it easier to navigate (and your game master will love you for it!). 
Watch the clock.
This may sound obvious, but time goes by fast in an escape room. Don't get so wrapped up in a puzzle that you forget to check the clock.
We also recommend using
the five-minute rule
, which means you should ask for a hint if you haven't solved anything new in five minutes.
Ask this critical question.
One of the best things you can ask your game master is, "Are we on track?" If you're trying out an approach to a puzzle you're not too sure about, the game master can confirm if your line of thinking is correct.
This is a great way to kind of ask for a hint without really asking for a hint. And it can save you from wasting a lot of time on something irrelevant.
Ignore these things.
You can almost always safely ignore the following things in escape rooms:
Anything on the ceiling (we tell you not to search the ceiling for a reason!)
Electrical components, such as outlets
Identification numbers on furniture and other objects
Wrap-Up
We hope these time-saving tips have been helpful! For even more escape room strategies, check out this post on
escape room hacks.