Your Mission:
In this seasonal game, you are a member of Elf Team 6, an elite squad of Christmas-saving elves. You've been called to the North Pole at 11:30 on Christmas Eve to search for Santa's missing hat. With just 30 minutes before takeoff, you must use your Christmas knowledge and detective skills to help us save Christmas!
Christmas Caper was a seasonal escape room first created for the 2016 Holiday Season. It is not currently offered in stores but was featured in the University of Kentucky Children's Hospital for the 2019 Holiday Season as a way for patients and their families to "escape ordinary" during their treatment. You can read all about our collaboration with KCH here.
How Does it Work?
Each escape room is elaborately designed by professional set designers as well as a virtual reality team, so you'll find a ton of realistic props and experience loads of hidden, state-of-the-art technology. An immersive experience is the goal.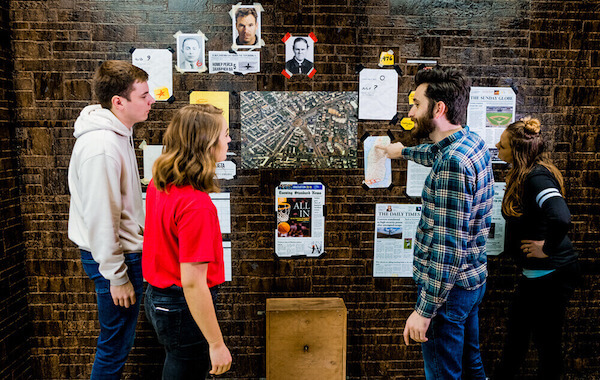 Kidnapping
In one of our first and most popular escape rooms, you are handcuffed in a room and must escape in time.
Hostage
In this escape room, you wake up after your plane has been hijacked and you need to identify the hijackers and escape their headquarters.
Casino
You've been recruited as a spy and must locate the missing undercover agent in this Casino-based escape room.
See More Rooms