Your Mission:
A recent string of kidnappings has awakened old fears in the people of Breakout City. You've tracked the Kidnapper to a run-down motel on the outskirts of town. Unfortunately, he was expecting you, and now you're caught in his twisted web of games. This investigation-gone-wrong will send your mind spinning as you try to save his next victims... Or become one yourself.
How Does it Work?
Each escape room is elaborately designed by professional set designers as well as a virtual reality team, so you'll find a ton of realistic props and experience loads of hidden, state-of-the-art technology. An immersive experience is the goal.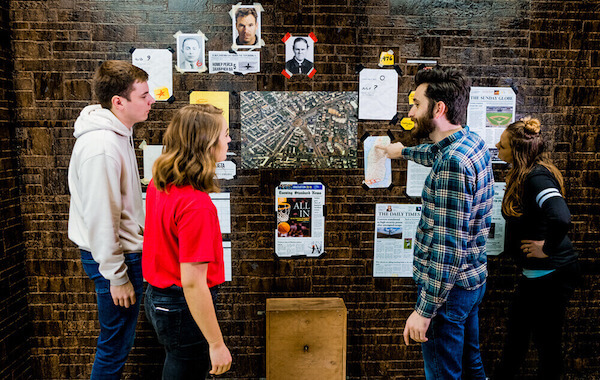 Kidnapping
In one of our first and most popular escape rooms, you are handcuffed in a room and must escape in time.
Hostage
In this escape room, you wake up after your plane has been hijacked and you need to identify the hijackers and escape their headquarters.
Casino
You've been recruited as a spy and must locate the missing undercover agent in this Casino-based escape room.
See More Rooms