Your Mission:
Set in the world of Assassin's Creed: Origins, an expedition disappears somewhere in the Sinai Peninsula looking for the Lost Pyramid of Nebka. They were never seen again. Using the simulation reconstructed from their DNA memory, your team will put yourselves in the shoes of these explorers. Welcome to the Animus. Find out what happened to the expedition. And more importantly: locate what they were looking for.
How Does it Work?
Each escape room is elaborately designed by professional set designers as well as a virtual reality team, so you'll find a ton of realistic props and experience loads of hidden, state-of-the-art technology. An immersive experience is the goal.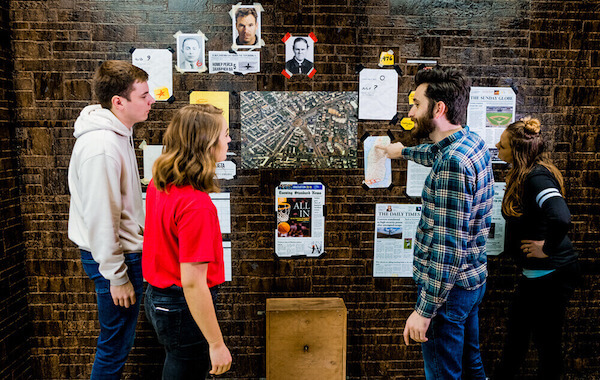 Kidnapping
In one of our first and most popular escape rooms, you are handcuffed in a room and must escape in time.
Hostage
In this escape room, you wake up after your plane has been hijacked and you need to identify the hijackers and escape their headquarters.
Casino
You've been recruited as a spy and must locate the missing undercover agent in this Casino-based escape room.
See More Rooms