Your Mission:
Tonight marks the anniversary of the death of Ms. Adams. Her lifeless body was found in the classroom, and the schoolhouse has been abandoned ever since. Every year on this day, the ghost of Ms. Adams returns to haunt her classroom and reap the souls of the students she left behind. Recover her gradebook - the ancher tying her spirit to this world - before the clock strikes midnight, or your souls will be trapped in her classroom forever. You have 30 minutes... class is now in session.
Haunted Schoolhouse was a seasonal escape room first created for fall of 2016. It is not currently offered in stores.
How Does it Work?
Each escape room is elaborately designed by professional set designers as well as a virtual reality team, so you'll find a ton of realistic props and experience loads of hidden, state-of-the-art technology. An immersive experience is the goal.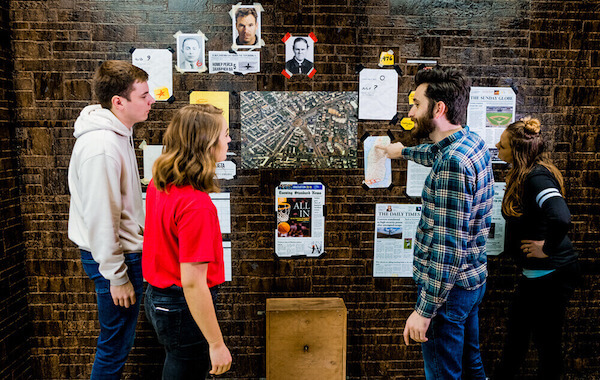 Kidnapping
In one of our first and most popular escape rooms, you are handcuffed in a room and must escape in time.
Hostage
In this escape room, you wake up after your plane has been hijacked and you need to identify the hijackers and escape their headquarters.
Casino
You've been recruited as a spy and must locate the missing undercover agent in this Casino-based escape room.
See More Rooms