Your Mission:
You've booked the trip of a lifetime: a cross-continental journey on The Breakout Express. As the train winds through beautiful countryside, news spreads of an uproar in the locomotive car. Radicals have taken control of the conductor's cabin, planted explosives, and the train is racing towards a non-stop destination in the heart of the city: Central Station. Gain entry to the conductor's cabin, stop the train, and free the passengers before time runs out. Can you engineer a last-minute escape?
How Does it Work?
Each escape room is elaborately designed by professional set designers as well as a virtual reality team, so you'll find a ton of realistic props and experience loads of hidden, state-of-the-art technology. An immersive experience is the goal.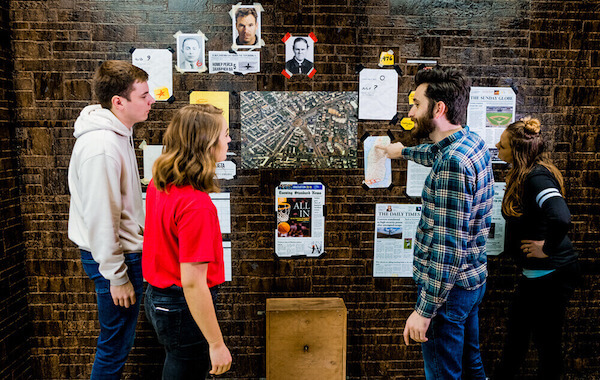 Kidnapping
In one of our first and most popular escape rooms, you are handcuffed in a room and must escape in time.
Hostage
In this escape room, you wake up after your plane has been hijacked and you need to identify the hijackers and escape their headquarters.
Casino
You've been recruited as a spy and must locate the missing undercover agent in this Casino-based escape room.
See More Rooms