Your Mission:
You are a detective on Breakout City PD, gone undercover for months to infiltrate the crime organization known as The Syndicate. You've tracked the location of their sinister plot to Doomsday Alley, a dangerous street located deep in Breakout City. There is only one hour left until the attack is set to take place; can you navigate your way through the grimy, graffiti-ridden street and stop the Syndicate before it's too late?
How Does it Work?
Each escape room is elaborately designed by professional set designers as well as a virtual reality team, so you'll find a ton of realistic props and experience loads of hidden, state-of-the-art technology. An immersive experience is the goal.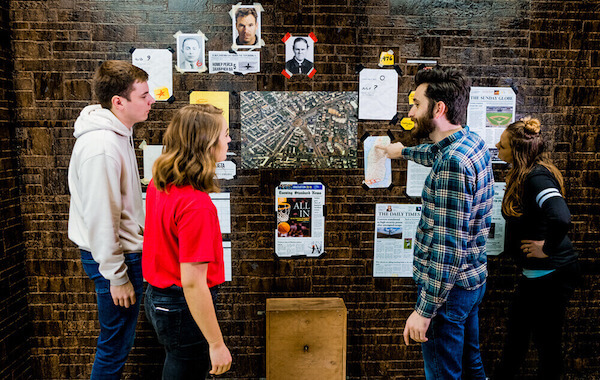 Kidnapping
In one of our first and most popular escape rooms, you are handcuffed in a room and must escape in time.
Hostage
In this escape room, you wake up after your plane has been hijacked and you need to identify the hijackers and escape their headquarters.
Casino
You've been recruited as a spy and must locate the missing undercover agent in this Casino-based escape room.
See More Rooms