Your Mission:
Saddle up, gang-- it's time to ride into the Wild West. After striking gold, you and your band of prospectors were robbed, taken hostage, and handcuffed inside the infamous Outhouse Kid's saloon. He's rigged the joint with all sorts of tricks, traps, puzzles, and who knows what to keep his loot secure. Your mission: break in, free your compadres, and steal back your gold. Circle the wagons, and get to work. You have one hour 'til dusk.
How Does it Work?
Each escape room is elaborately designed by professional set designers as well as a virtual reality team, so you'll find a ton of realistic props and experience loads of hidden, state-of-the-art technology. An immersive experience is the goal.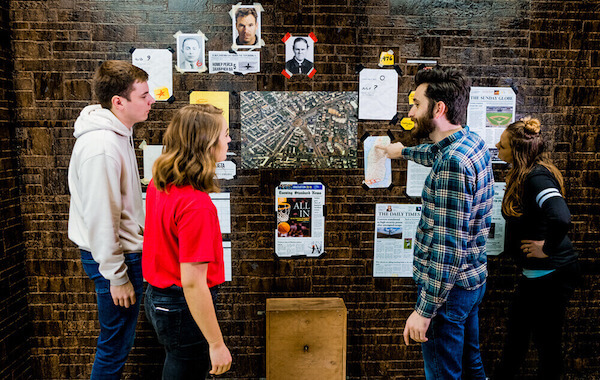 Kidnapping
In one of our first and most popular escape rooms, you are handcuffed in a room and must escape in time.
Hostage
In this escape room, you wake up after your plane has been hijacked and you need to identify the hijackers and escape their headquarters.
Casino
You've been recruited as a spy and must locate the missing undercover agent in this Casino-based escape room.
See More Rooms