Jacksonville Escape Room Prices
Promotions, Coupons & Discounts from Breakout Games
As Low as
$22.99
Prices Per Person
Price per person depends on the number of people in your group. All of our rooms are private when you book a game at Breakout. Don't worry about playing with strangers, it's just you and your team. Plus, the larger your team the more you save; so invite your friends!
Book Now
Larger Groups
Reach out to Breakout Games - #1 Escape Room in Jacksonville for discounted group rates. Make your party unforgettable!
Let's Talk
With the standard rate, you and your friends or family will enjoy an experience unlike anything else around at Breakout Games - Jacksonville! Locked in a room with nothing but your minds to help you, you group will be faced with a series of delightful puzzles, riddles, and mysteries that will all have to be solved in order to escape. Of course, with the added time pressure of just one hour available, it'll be a race against the clock to see if you can make it. This fully immersive escape room experience has led Breakout to become the most recognized name in the industry. Come play and see for yourself what all the fun is about!
Groups requiring 2 or more rooms should call and learn about our wonderful group rates. We have hosted a wide variety of organizations for fun outings and would be glad to invite you in as well!
Jacksonville Escape Room Promotions and Coupons
Deal seekers are highly encouraged to visit Breakout during the week. Between Mondays and Thursdays, players are eligible to save 10% off of their booking with our weekday special. By entering the code "WEEKDAY10" during the checkout process, you'll get to save at Breakout Games - Jacksonville. Not only does playing during the week save you money, but you'll also have greater choice in the particular room and time that you sign up for. It's probably the best recurring escape room deal around! This code is not valid December 1st through January 7th.
Another way to play a discounted escape room is to sign up for Breakout's email newsletter. We send out store announcements and information about our latest deals, and this is often the only way to hear about such savings. We usually run promotions over the holidays and for various 3-day weekend holidays over the course of the year. So perhaps on Memorial Day or around Labor Day, you may have the opportunity to save at our escape rooms. Be sure to sign up so you can hear about our discounts and perhaps save on a family outing! Also, be sure to "like" us on Facebook too for other discounts and announcements.
Jacksonville Escape Room Discounts
Another way to save at Breakout is to organize a large group outing. For groups requiring 2 or more rooms, we offer group rates. This is excellent for businesses and corporate retreats looking for team building, and can also be used for a wide variety of organizations seeking fun bonding sessions. Over the years, Breakout Games - Jacksonville has hosted scores of wide ranging groups, including birthday parties, summer camps, school field trips, school and club sports teams, bachelor parties, bachelorette parties, non-profit groups, church and youth groups, and other organizations simply looking to enjoy each others' company outside of the office. Be sure to get in touch several weeks in advance so that our team can best prepare to host you. Also, we do prefer that you play during the week in order to avoid crowds and let us best focus on your group. If you have any questions or wish to speak further about our team building opportunities, please give us a call or visit our helpful team building page.
Jacksonville Escape Room Puzzle Discount
We happen to really like puzzles here at Breakout Games - Jacksonville, so here's a quick little teaser that can save you a few dollars off your next visit to Breakout!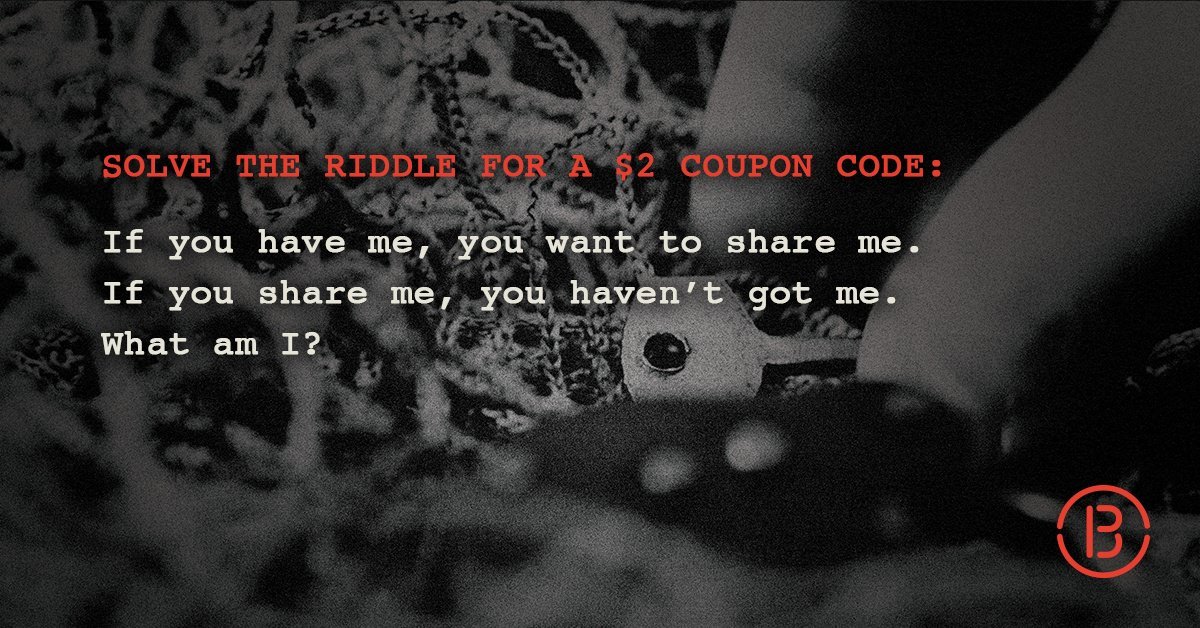 Jacksonville Escape Room Night Out
Jacksonville, Florida is a city with tons of options for entertainment, and we are proud whenever someone chooses to spend their time playing our escape room. However, we know that people are seeking other fun things to do in town. Often times, you can pair one of these other fine activities with an escape room for a fun day out in Jacksonville! Here are some of our favorite things to do in the city. Within just a couple minutes of Breakout is Autobahn Indoor Speedway and Events, which features exciting go-karts. Also nearby are Dave & Busters and Velocity Air Sports (a trampoline park). If you're looking for something less extreme, try out Pinot's Pallet, which offers painting classes alongside delectable wine. Or, if you're playing during the day, go soak up the sun at Jacksonville Beach, which is just 20 minutes away. Of course there are other numerous options in the city, such as catching a Jacksonville Jaguars football game or Jacksonville Jumbo Shrimp baseball game, the Catty Shack Ranch Wildlife Sanctuary, the Cummer Museum of Arts and Gardens, Big Talbot Island State Park, Jacksonville Zoo and Gardens, The Florida Theatre, Kingsley Plantation, Atlantic Beach, Riverside/Avondale Historic District, Riverside Arts Market, and St Johns Town Center. Clearly, options abound for great things to see and do in Jacksonville!
Unique Escape Room Experiences
Breakout Games - Jacksonville strives to offer guests something different and exciting from the routine, run-of-the-mill entertainment options. Our immersive escape rooms put you right into the middle of an adventure story, where you'll have to use your smarts (and an occasional clue) to escape in time. With exciting mystery storylines, innovative clues and puzzles, and a clean, comfortable environment, you'll be sure to have a blast playing one of our escape games. Sign up and play Breakout today!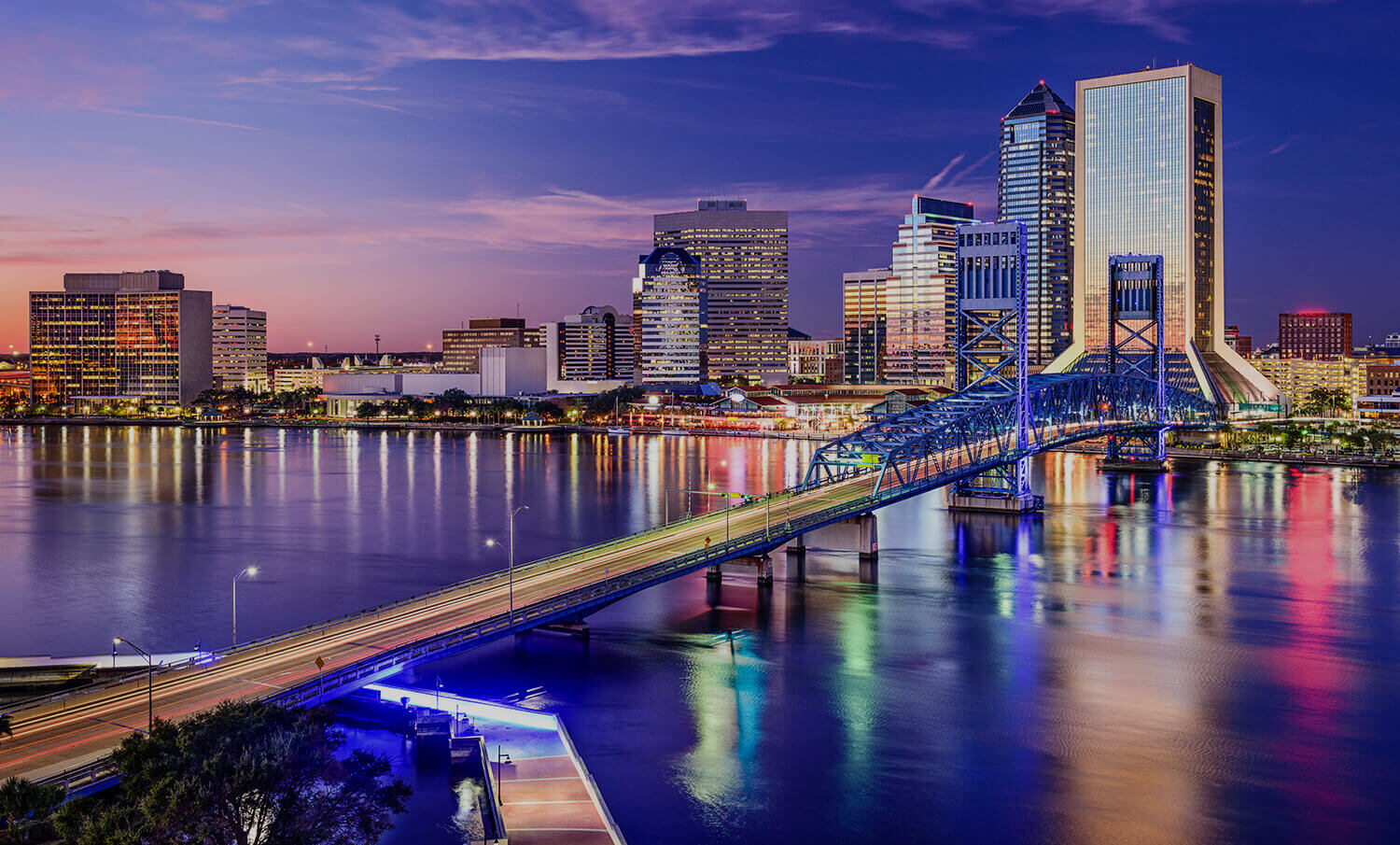 Looking for the best Jacksonville escape room experience?