Virginia Beach Escape Room Prices
Promotions, Coupons & Discounts from Breakout Games
As Low as
$199.92
Prices Per Person
Price per person depends on the number of people in your group. All of our rooms are private when you book a game at Breakout. Don't worry about playing with strangers, it's just you and your team. Plus, the larger your team the more you save; so invite your friends!
Book Now
Larger Groups
Reach out to Breakout Games - #1 Escape Room in Virginia Beach for discounted group rates. Make your party unforgettable!
Let's Talk
With your reservation to Breakout Games - Virginia Beach, you'll be faced with the adventure of a lifetime! Our immersive escape rooms place you into the center of an exciting plot, where you group will have to discover clues, unfoil secret plots, complete puzzles and riddles, and ultimately break out in under 1 hour. Our rooms have been tried and tested all over the country and will leave you and your friends or family with a long-lasting, memorable experience. Sign up to play Breakout today!
If you are planning on bringing a larger group that may require 2 or more rooms, please call us to inquire about our fantastic group rates and discounts. We have opened up our facilities to numerous large groups and events, and invite you to do so too! Let us know how we can best serve your needs!
Virginia Beach Escape Room Promotions and Coupons
Deal seekers should play Breakout Virginia Beach during the week to take advantage of our ongoing 10% off weekday deal! If you play Monday-Thursday, you and your team can save 10% by using the code "WEEKDAY10" at checkout. Weekends are quite busy so we cannot offer the deal on Fridays or Saturdays, however, playing during the week enables you to have greater choice and flexibility on finding the right game and time to play. This code is not valid December 1st through January 7th.
Another way to hear about sales and promotions at our Virginia Beach escape room is to sign up for Breakout's email newsletter. Throughout the year, we'll run promotions around 3-day weekend holidays and during the winter break period as well. The only people who hear about these deals are the ones who've signed up, or who "like" us on Facebook, so sign up today and save!
Virginia Beach Escape Room Discounts
Larger groups (2 or more rooms) will be eligible for substantial discounts at Breakout Games - Virginia Beach. We have hosted numerous local businesses seeking a fun, different sort of team building opportunity, as well as a wide variety of other large groups. Examples include school groups, sports teams, church/youth groups, birthday parties, bachelor/bachelorette parties, celebratory events, summer camps, field trips, and more! If you wish to bring such a group to celebrate or bond at Breakout, please give us a call or visit our team building page for more information. Also, please note that we prefer such groups play during the week so we can best accommodate you, and also please give us several week's notice so that we can prepare for your visit. We look forward to hosting your next event at Breakout Virginia Beach!
Virginia Beach Escape Room Puzzle Discount
Need another way to save at Breakout? See if you can beat this puzzle for a couple dollars off your next visit to our escape room!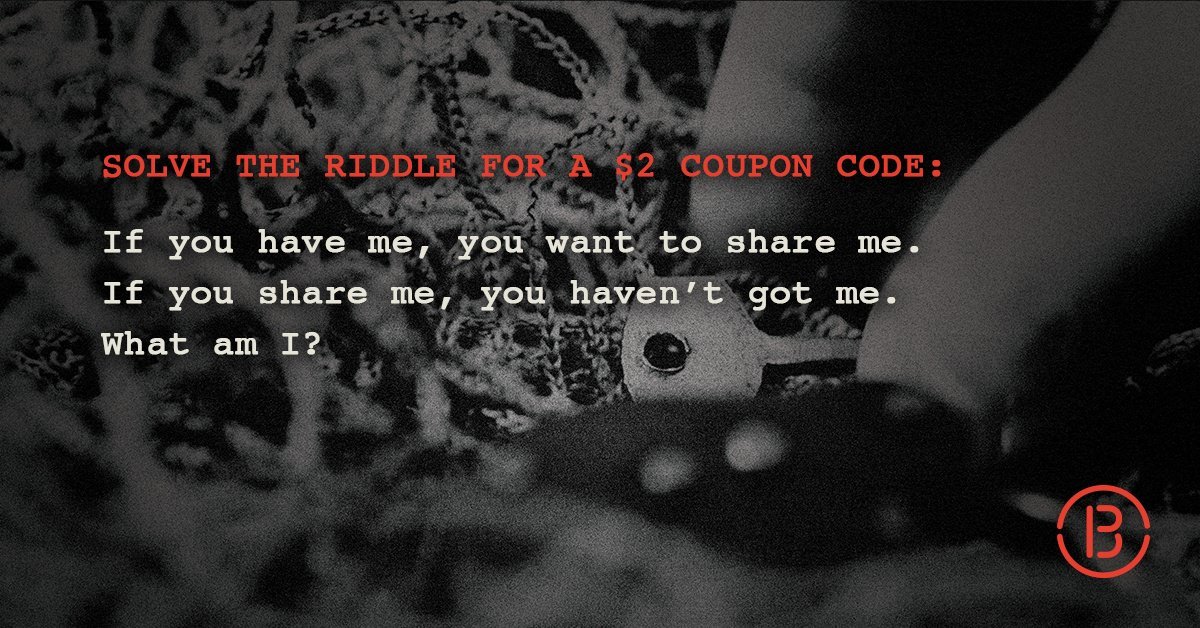 Virginia Beach Escape Room Night Out
Life at the beach can be relaxing and soothing, but we also know lots of people want to have a fun day or night out on the town in Virginia Beach. Escape games go great with fun days out can help kickstart the festivities by putting everyone in a great mood for later activities. Here are some of the other great things to do in the Virginia Beach/Norfolk area: For daytime activities check out the Military Aviation Museum, Virginia Beach Boardwalk, Back Bay National Wildlife Refuge, Naval Aviation Museum, Cape Henry Lighthouse, Virginia Aquarium & Marine Science Center, Ocean Breeze Waterpark, Chrysler Museum of Art, Battleship Wisconsin, Norfolk Botanical Garden, MacArthur Memorial, or the Children's Museum of Virginia. Each of these fun places is just 15-20 minutes from Breakout Games - Virginia Beach. At night, look for events at Neptune's Park, or enjoy drinks at Sky Bar, Calypso Bar & Grill, Eagles Nest Rockin Country Bar, The Edge, or Beach Pub. And of course, enjoy the beach!
Unique Escape Room Experiences
At Breakout Virginia Beach, we strive to make your escape room experience as delightful and memorable as possible. Our nationally recognized escape rooms are both immersive and fun, making for unforgettable friend or family events! Come see if you've got what it takes to complete our puzzles, unwravel our mysteries, and break out of one of our rooms in time!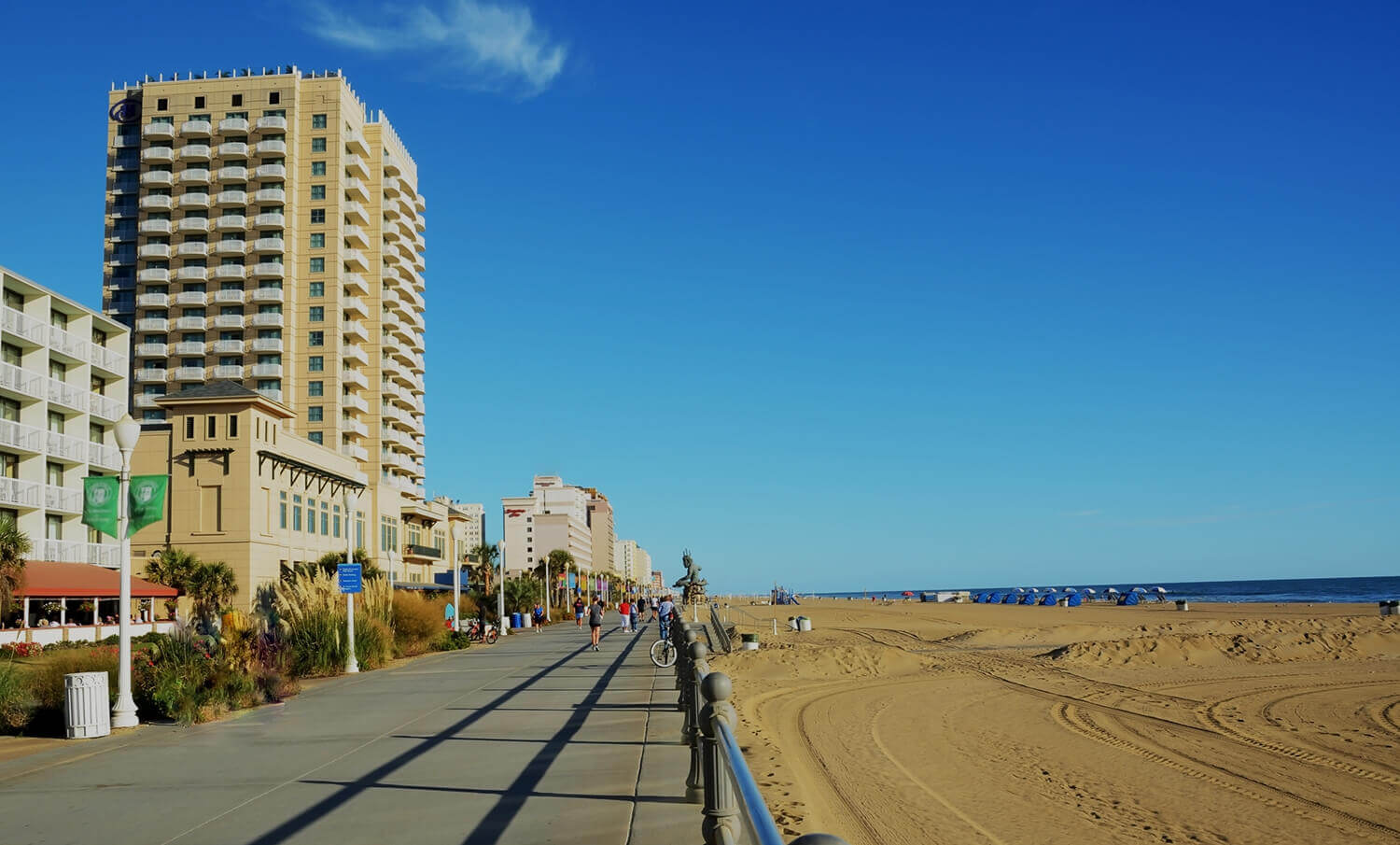 Looking for the best Virginia Beach escape room experience?