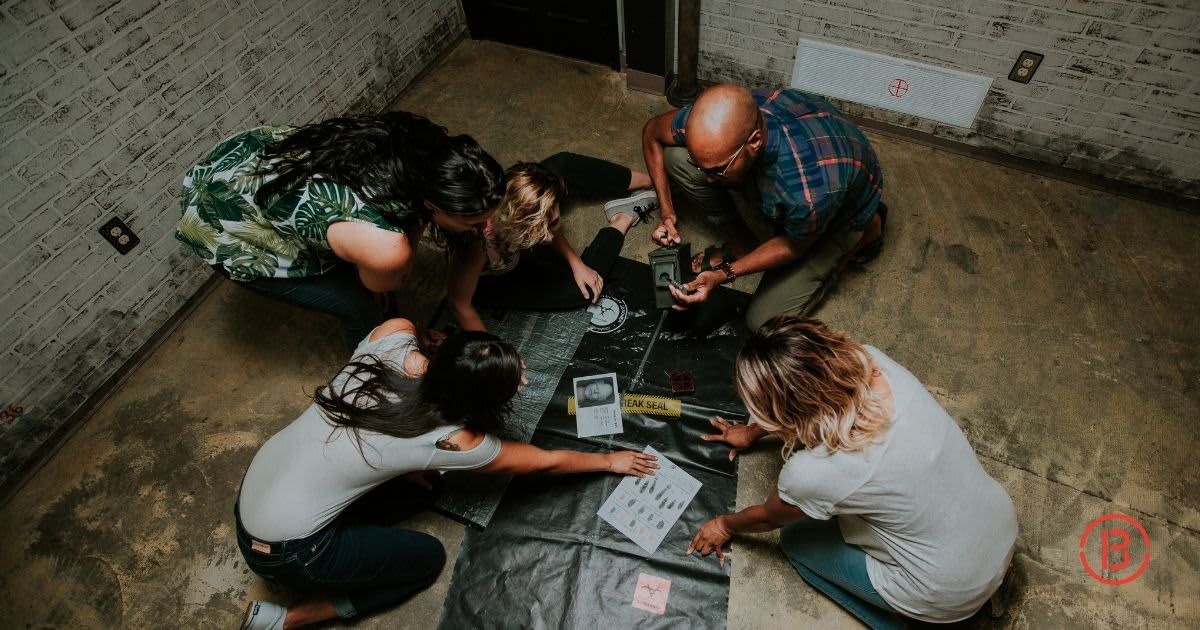 Escape Room Difficulty Levels
Posted on February 3, 2022
by Faith Neece
We are frequently asked about the difficulty level of our escape rooms. Here's our answer: At Breakout, you get to decide! 
We let you as the escape room player control the difficulty level through the number of hints you decide to use. Here's how it works:
Unlimited Clues for Any Room
From start to finish at Breakout, you'll have a personal Game Master running your escape room and monitoring your experience. Before the game starts, they'll explain how everything works and will answer any of your questions. Then they'll head back to a control room to watch your progress.
Your Game Master will act as your personal hint-giver throughout the game. So any time you want a clue, you can ask for one. Your Game Master will then give you a hint to get you closer to solving the puzzle. They will never give you the direct answer, just a push in the right direction.
The Breakout Difference
Many other escape room companies rank their rooms by difficulty or breakout percentage. They may also limit the number of hints groups are allowed to receive or add penalties (such as decreasing the time left in the room) if groups ask for more hints.
At Breakout, we give unlimited hints without any penalties. Because of this, we don't assign our rooms a difficulty level. You as the player can control how difficult the room is through the number of hints you choose to use!
You're the Boss
The number of hints you use is totally up to you and your group! We will never force you to use a clue. We may, however, ask if your group would like a hint, just to be sure you remember they're available to you. But you can say no if you want.
If the room is feeling pretty challenging, or maybe you're playing with
kids in your group
, you can ask for more hints to make it a little easier. Or if you're up for a challenge, you can ask for fewer or no hints. 
While it's up to you, we do
suggest that you use hints
if you're feeling stuck. It's rare that groups make it out with no hints at all. It's not cheating, and it doesn't mean you're not smart! We have some suggestions about
when to ask for a hint
, but you can gauge how you feel as you play the room. 
Rooms Designed for Everyone
Here's the bottom line: we want our rooms to be accessible for everyone. Whether it's your first time playing or you're an escape room fanatic, we want you to have a great time. We put you in charge of your own challenge so you can cater the experience to fit YOU!