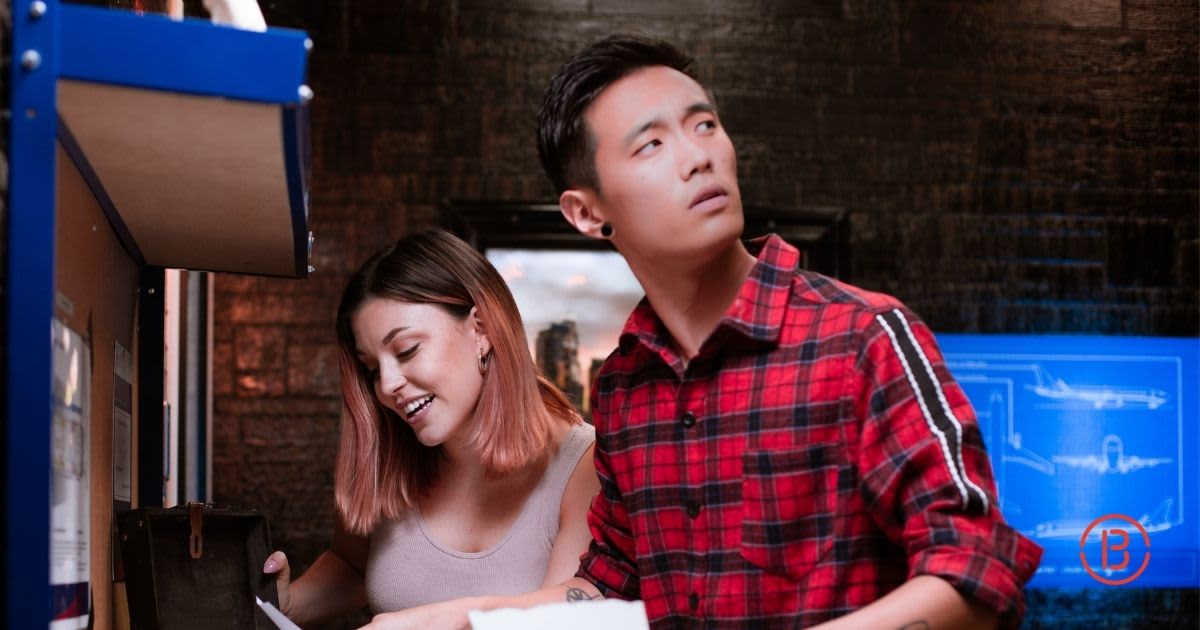 When to Ask for a Hint in an Escape Room
Posted on February 25, 2022
by Will Gray
At Breakout, the number one goal is to have FUN. Of course, for some people, fun is about the thrill and excitement of a new experience and it doesn't matter if they breakout in under an hour or not. For others, nothing is more enjoyable than when a challenge or competition is the name of the game! We've designed our rooms so that all kinds of fun can be had, no matter your play style. Each of our games is created with the intention of YOU deciding the
difficulty level
. For those of you who've never played, it can be hard to know when to ask for a hint. Let us explain when to use a hint!
Be a Team Player!
There's a reason why our games start with two players! Everyone has a unique skill set and in an escape room everyone contributes. For example, you might be great at logic puzzles, but maybe math isn't your thing or maybe you're an expert at spotting hidden clues, but you struggle with connecting the dots of multiple puzzles. Learn more about Team Building at Breakout
here
. Once the clock starts winding down, everyone splits up and discovers things on their own. It's important to communicate with your teammates and hear their thoughts! They might have picked up on something you missed or you might know about a clue they need to solve a puzzle. If your group is confused or frustrated, that's a great time to ask for a hint! We know, those are the moments that you REALLY want to just solve it on your own! But we'll let you in on a little secret: It's extremely rare that rooms are solved without hints. Hints are part of the game! The strategy is knowing when to use them.
Keep an Eye on the Clock!
At the beginning of your game, your Game Master will start an hour long timer. Your goal is to breakout before the time runs out, it's a challenge every time! One of the best ways to know when to use a hint is to keep an eye on your time. If you haven't made any progress (opened anything, discovered anything new, or solved a puzzle) in 5-7 minutes, then it might be a good time to ask for a hint! You will find that sometimes in an escape room you move really quickly and other times your progress might stall. That stall time is a great opportunity to ask for some help. Every minute counts in an escape room, so go ahead and ask your Game Master to help you along with the next step if you're stuck!
Don't forget, you're the boss!
One of the best parts of Breakout Games is there is no limit to how many hints you can use. We hear so many people say "but if I use one now, I can't use one later!" Maybe that's how other escape rooms do it, but at Breakout, you are in charge! Hints are available for you at any time and whenever you need them. They also don't have to be used at all if you don't want to! You can ask for hints about the puzzle at hand, if you're on track to escape or not, or any other type of hint you'd like! Our Game Masters make hints fun and interesting, so usually they will give you a hint that is going to push you in the right direction but won't just give you the answer. That way you are still solving a puzzle, just with a little help! And don't worry, you aren't cheating. Remember, hints are part of the experience and even Game Masters use them when they play. Because you can use as many hints as you'd like, Breakout Games can be easily tailored to a kid-friendly, kid-solvable experience. More on that
here
.
We hope these tips help and you know when to ask for a hint next time you find yourself in an escape room!