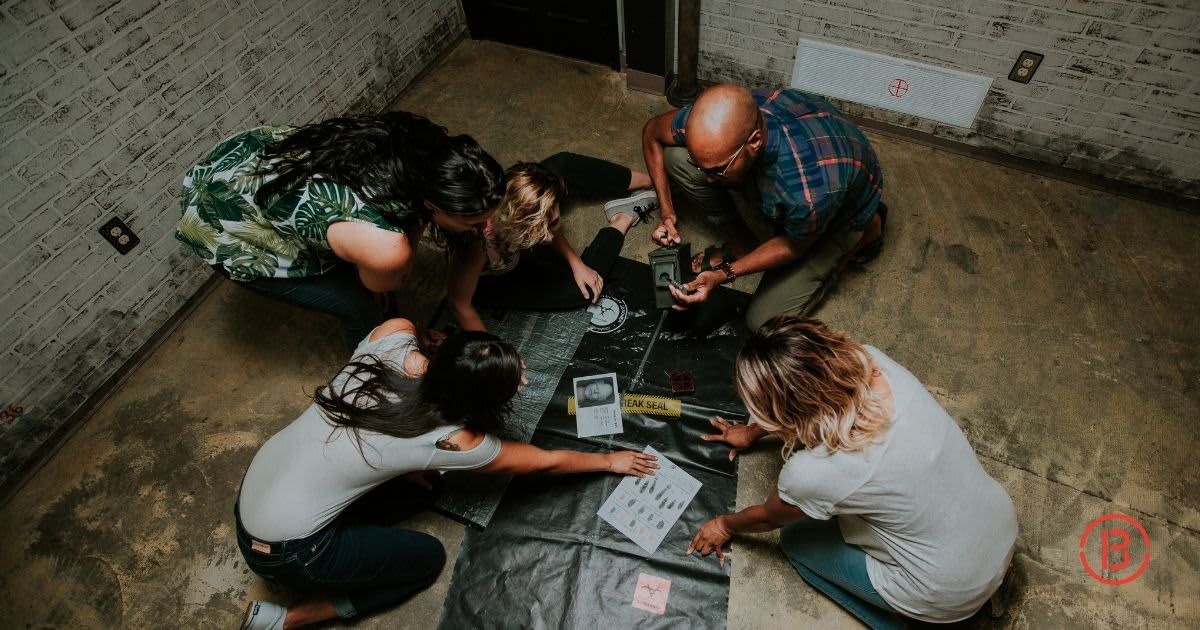 How Many People Should I Bring to Breakout?
Posted on July 8, 2022
by Faith Neece
Choosing your team for a Breakout game feels like choosing your player for a video game, but ultimately, your group size depends on a few factors. Keep in mind, the Breakout experience can be tailored to groups of ALL sizes, from a couple of players to huge corporate events. With that being said, we still often get asked what size group we recommend.
Our Recommendation
Most of our game masters recommend 4-6 players for the ideal group size. This is how we like to play when we take on the challenge of our rooms! This group size allows for plenty of space to work and plenty of collaboration to take on the puzzles in the rooms. Keep in mind though, your play style and your team will really determine what group size is perfect for you. If you are very independent and want to have your hands on every puzzle, then a smaller group might suit you best so you can all focus in one area at a time. If you would rather divvy up parts of the room and have lots of people working at the same time, then a larger group could work for you! If you are coming to Breakout for a specific event, then take a look at our recommended group sizes below.
Date Night
Breakout is the perfect date night. It's so much fun, creates the best memories, and so much more exciting than a night at the movies or going bowling for the hundredth time. And yes, you can absolutely play Breakout with only two players! Breakout is also the perfect double (or triple!) date, so if you have a group of friends or a small group from church that wants to get together, then you should definitely
come to Breakout
.
Parties
Breakout hosts SO many birthday parties, bachelor/bachelorette parties and holiday get-togethers. It's a great place to spend time together, and larger groups are a really great deal too! All of our rooms hold between 6-8 players, so you might want to keep this in mind when selecting your group size. The good news is you are always welcome to book more than one room if 8 players is too few. If you are ever struggling to figure out how many players can fit in a room (or if you want to squeeze 9 players into an 8 player room) just give us a call. We never want anyone to feel left out, so we will always work with you to make sure everyone is included! If you are
planning a kids birthday party
, we've got lots of
tips and tricks
to make that experience amazing for them.
Work Events
Breakout has the BEST team building. Who wants to do the same old boring team building experiences anymore? We are the number one choice for
office parties
and after work get-togethers. At Breakout, we give you challenges that are fun and exciting, and everyone of all ability levels can participate. Our team building packages are designed around maximizing your fun (and your value!) and we can handle groups of all sizes.
Click here
for more information about booking your team building experience.
No matter how big or small your group is, Breakout is a great place to have fun, be challenged, and connect with others. Ready to book a room for your group?
Click here!