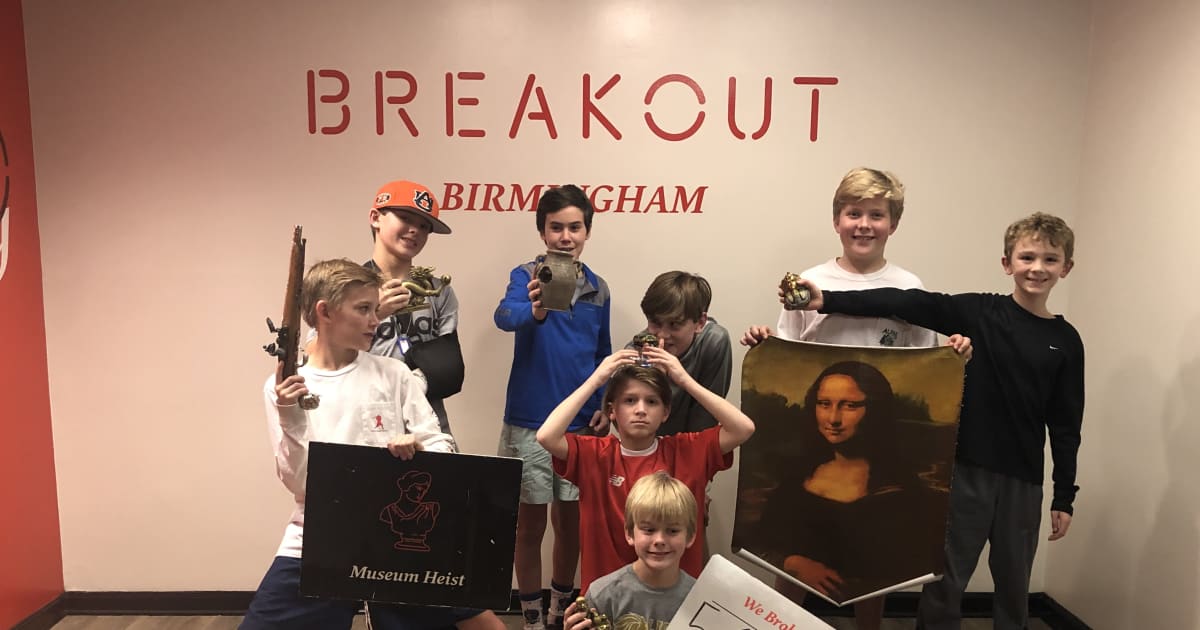 The Best Breakout Rooms For Kids
Posted on June 7, 2022
by Faith Neece
One of the best things about escape games is that they are fun for every age. Breakout rooms are the perfect way to gather the whole family together for an experience that everyone will enjoy. Any of our escape rooms can be played by
children of any age
. But if you are deciding between
escape room themes
to play with your family, we have some suggestions for the rooms kids like the best.
Clue
Hasbro and Breakout Games have teamed up to bring you the first official "
Clue: The Escape Room.
" The mystery game millions have loved is reimagined for you and your family to experience and solve in person. Save the day by uncovering who is plotting the murder, with what weapon, and in what room, all in less than 1 hour. 
Kids and parents alike will love this room because it truly feels like a game brought to life! With secret doors, interactive props, and surprises around every corner, this room is filled with nonstop adventure. Find out where you can play Clue: The Escape Room
here
!
CLUE and all related characters are trademarks of Hasbro and are used with permission. Copyright 2020 Hasbro. All Rights Reserved. Licensed by Hasbro.
Island Escape
This adventure
takes place on a tropical island with a rumbling volcano threatening to erupt. As the only people left on the island, your family must work together to get to safety before the lava reaches the shore.
Island Escape is truly an all-ages adventure. No math skills are required for this room, and there are lots of surprises for kids to find. Find out where you can play Island Escape
here
!
Museum Heist
In this
all-ages adventure
, a rare collection of art goes missing. You must break your way into the thief's home, follow clues, find the stolen goods, and escape before the clock runs out. 
We've found that kids love to find things, and that's what this room is all about! And while suspenseful, the room doesn't feel creepy or scary. Find out where you can play Museum Heist
here
!
Additional Tips for Parents
Escape rooms are more than just a fun way to spend an hour. They can teach
valuable lessons
in communication and teamwork. Here are a few tips to help your kids get the most out of their escape room experience:
Let them try things out. Kids want to feel like they were an active part of the adventure (even if they don't actually solve any clues). So if they find something or have an idea, let them give it a try!
Ask for more hints. At Breakout, you can ask for as many clues as you want during the game. When playing with kids, you may want to ask for a few more nudges from your game master than when playing with only adults.
Remember that it's about the experience, not about winning or losing. Even if they don't escape the room, we've found that kids usually have a great time at Breakout. The best times are when they felt like an active part of the game. So remember to focus on having fun!
Escape rooms are not just about solving clues - they're about making valuable memories. Ready to make some memories of your own?
Book your adventure now!
And wanting to celebrate a child's birthday at Breakout?
Click here
to find our tips for planning the perfect escape room birthday party!